Virtual Cultural Experiences
Enjoy videos ranging from concerts to craft tutorials by local artists, musicians and creatives.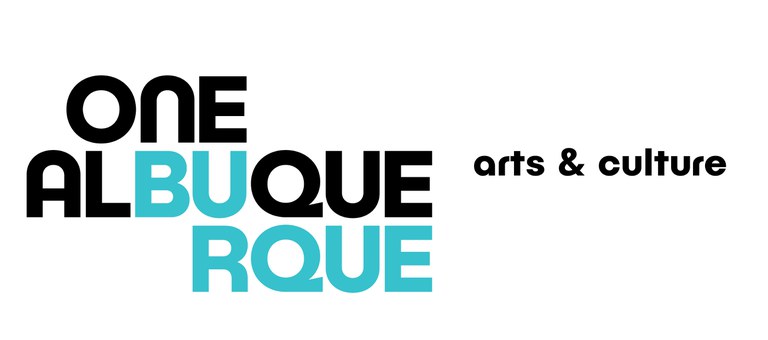 Albuquerque's Creative Economy is open for business! 
This City is extremely fortunate to have so many artists who call Albuquerque home. Creativity always finds its way out into the world, even as we stay safe at home. Experience the creative efforts of our local talent. Dance, learn and be entertained. 
At-Home Playlist 
You've seen and heard them on stages around the City, now you can enjoy the music created by local talent anytime. Listen to these playlists packed full of musicians who call Albuquerque home. You may hear something familiar or become a new fan of local band. Listen, dance, and support local. 
Virtual Harvest Helpers
Learn straight from a specialist as ABQ BioPark docents demonstrate to at-home viewers a variety of harvest skills including canning, jarring and weaving. Videos of the tutorials will premiere throughout both weekends of Harvest Days.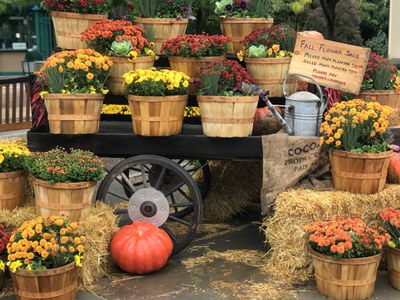 Centennial Celebration of the 19th Amendment 
Join the week-long celebration with a multitude of virtual activities and entertainment including poetry, music, photos and history about women, by women. The virtual celebrations of the 19th Amendment will last from Tuesday, August 18 through Wednesday, August 26, 2020.  
Filmmaker Discussion 
The Department of Arts & Culture and the Albuquerque Film Office had the honor of hosting Anatomy of a Season with the Executive Producers of LOVE LIFE, an HBO Max original show. Local filmmakers, writers, producers and directors who applied to participate in the experience were able to ask questions to the show's creator, show-runner and producers to get an inside look of how a show gets made. Now you can watch and get tips from the pros.
Livestream Concerts
From the ABQ BioPark Botanic Garden: The Art of Jazz with Tracey Whitney.

Audiences may recognize Tracey Whitney from stages around Albuquerque. The artist has been wowing audiences with her vocals and energy since she began performing at the age of 11, then later as a former "Raelette", she toured with the legendary Ray Charles. At-home audiences can watch the virtual performance that aired live on Thursday, July 16, 2020.


From the ABQ BioPark Zoo: Revíva.

Stay at-home to watch this live performance by one of Albuquerque's premier reggae-rock bands. Revíva will have you up on your feet in your living room. The one-hour virtual concert was livestreamed on on Thursday, July 23, 2020. 
Virtual Concerts
Keith Sanchez is an Albuquerque musician who has captivated audiences with his unique sound. Experience his style as he strums his guitar from his living room for your entertainment. 
Julian Dossett creates music drawing from influences of the western, swing, blues, jazz and rockabilly genres. Enjoy the modern sounds he and his band add to these traditional styles as they perform from his living room to yours. 
Creative Economy Relief Efforts
Mayor Tim Keller and the Department of Arts & Culture believe in Albuquerque's Creative Economy have activated opportunities for arts organizations and local creatives to help sustain the creative ecosystem in our community. Artists were encouraged to submit DIY Video Media applications to receive funds from $100,000 allocated specifically for the Creative Economy. The submissions are in and now the public can enjoy the final products. Thank you to all of the artists who applied for the Creative Economy Relief Efforts!
(News Release – April 7, 2020)
DIY Video Media
Severo y Grupo Fuego has entertained audiences for years with their
cumbia flavor and Latin music. Their specialty is getting everyone to dance. Watch and listen to this local favorite as they entertain with a full concert from their home.
La Wren is a singer songwriter who tells stories of heartbreak,
love and resiliency with her moody indie pop-rock style. She's complied a variety of tunes for your enjoyment from her living room to yours for her virtual experience. 
The Real Matt Jones is an alt-country, award winning band 
that wants to take viewers on a trip through the process of writing, recording, mixing and releasing a song on a worldwide platform. By the end of their five-part series, From a Journal to the World, you might be inspired to create and release your own song. Watch, learn and create. 
Entourage Jazz specializes in performing standards to classic
jazz favorites. This band always entertains and doesn't disappoint with their rendition of classics they perform their virtual concert, "Let's Face the Music and Dance", from their individual homes. 
Creation in Isolation is seven-part series of how-to videos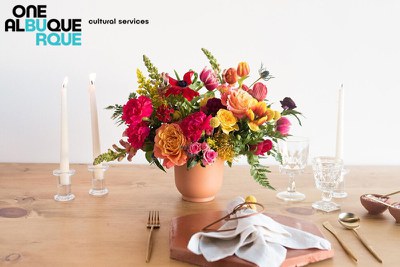 created by Floriography Flowers and Florecita Flowers. The two local party planning businesses have teamed up to share their skills. They teach step-by-step ways to create party features such as flower crowns, table settings, centerpieces and more! By the end of this seven-part series, you'll be inspired and prepared to present your household with a family fiesta.
Prism B tch is a hard rock band known for their wild shows and musical
skills. The band is comprised of 5 rock stars who call Albuquerque home. Not only do their performances always entertain but the viewer will also get insight to each member's day-to-day routine during their time in quarantine. Enjoy their energy and antics during their virtual concert. 
Albuquerque Poet Laureate Program
The Albuquerque Poet Laureate Program (APLP) celebrates poetry by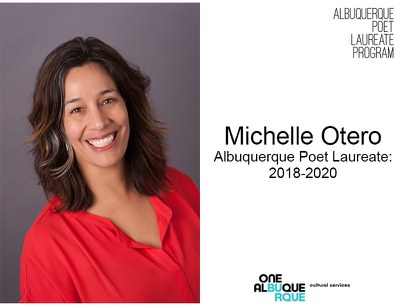 recognizing a resident poet who makes meaningful connections, honors and serves our diverse community, elevates the importance of the art form, and shares poetry with Albuquerque residents. APLP is coordinated by a seven-person Organizing Committee. The Poet Laureate is chosen by a separate seven-person Selection Committee, through a thorough review of the competitive applications received and a unanimous decision-making process. The program is generously supported by the City of Albuquerque.
Join the City of Albuquerque and the Albuquerque Poet Laureate Program (APLP) to celebrate Michelle Otero, the city's Poet Laureate, as she finishes her two-year term. This event will feature a farewell reading by Otero, tributes by New Mexico Poet Laureate Levi Romero and Margaret Randall, music, and a dance party.
Watch the announcement of Albuquerque's fifth Poet Laureate, Mary Oishi.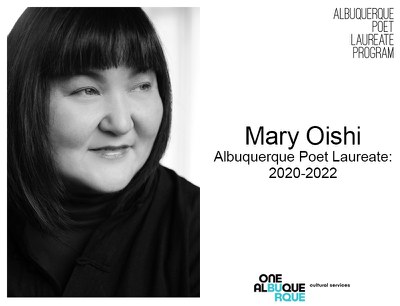 For more information about the Albuquerque Poet Laureate Program visit their website. (APLP Website)
Youth Engagement Digital Programming
When schools closed in March, music teacher Eric Stoneking immediately
began working on an online platform so his students could continue with their lessons. Now you can enjoy their hard work as a variety of over 150 students perform in an virtual concert. Online Band Class recently received Creative Economy Relief Funds for their application and video submission. Listen to the classic tunes they've learned this semester.
The circus is in town and virtually available. Watch this local troupe as they 
perform from their individual homes for their audience. They entertain with juggling acts, stilt dancing, contortion and more!
Stay tuned for more video premiers!