DataFest:Art Quest
DataFest:Art Quest is a civic engagement event from the NM Foundation for Open Government and the City of Albuquerque designed to foster open government and build engagement around Albuquerque area public arts.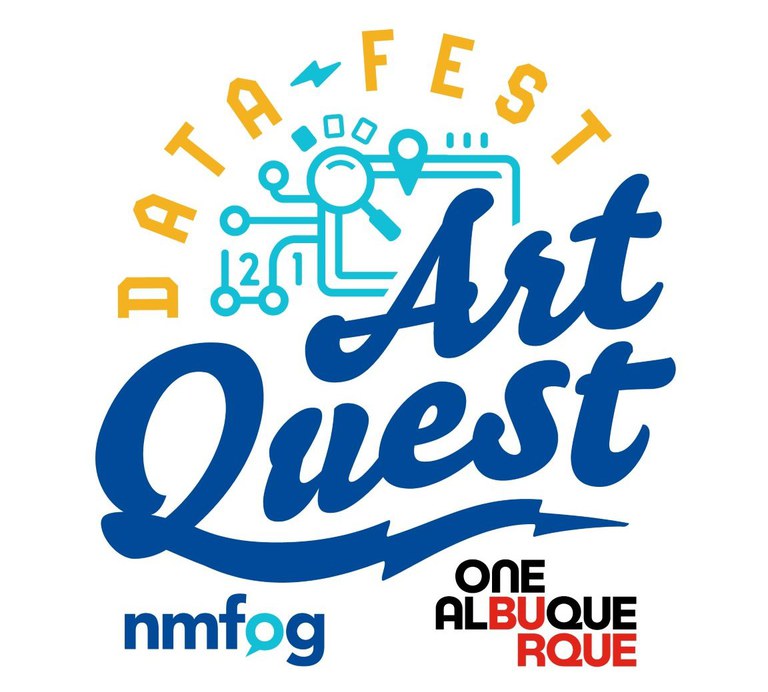 About
DataFest:ArtQuest includes a set of presentations, workshops and other activities across two weekends to inform the community about Open Government, Public Arts and Civic Tech. New Mexico Foundation for Open Government, the City of Albuquerque, and other partners have arranged for a variety of sessions and experiences to help improve our capacity for developing civic tech solutions and increase local engagement with public arts.
Sessions and activities are available for participants with different skill levels and availability. Regardless of time or skills we have ways for you to get involved!
Hackathon Activities
Presentations and Workshops
Presentations and workshops will inform participants about open government, "no code" and intro to code solutions, as well as public art data assets in our community - and some ways information about them can be improved.
Deployathon
For participants with limited time - or limited tech skills - we will have ways to assist the City and the Arts and Culture Department with research and data to improve the information they provide the public.
Field Visits
Visit public arts locations in the Albuquerque area to take and share photos, videos and other information about these sites, the artists and their work.
Hackathon
After learning about local public arts and different assets available, developers and other participants will form teams to create apps and other tools that improve the ways we understand, experience and engage with public art data. The hackathon will kick off June 12th at 10 a.m. and conclude with final presentations and awards Saturday, June 19th from 3 - 5 p.m.
Feedback
We need your help to improve how the public engages with public art. Tell us what you think!
Additional Information
Parking
Free parking will be provided to registered participants.
Contact
If you have questions, contact [email protected].
Event Sponsors
This event is sponsored through a grant from the National Freedom of Information Coalition (NFOIC).
The New Mexico Foundation for Open Government (NMFOG) is a non-profit, nonpartisan organization committed to helping the citizens students, educators, public officials, media and legal professionals understand, obtain and exercise: their rights and responsibilities under New Mexico "sunshine laws" – the Inspection of Public Records Act, Open Meetings Act and Arrest Record Information Act; their rights under the federal Freedom of Information Act, and their First Amendment rights.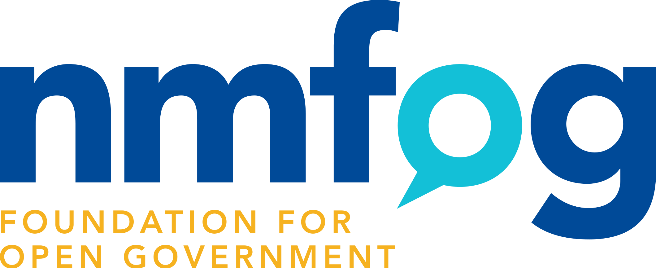 The Office of the City Clerk serves the needs of the public by maintaining the official records of the City, by conducting City elections and by enacting all City legislation.
The Department of Technology & Innovation is a proud participant in community outreach and technological innovation.
The Art in Municipal Places Ordinance sets aside 1% of City construction funds derived from the general obligation bond program and certain revenue bonds for the purchase or commission of works of art. The Public Art Program is administered by a professional staff under the direction of the Mayor of the City of Albuquerque and a diverse committee charged with deciding how artworks can relate to the physical, social, cultural, and historical qualities of the community while maintaining a unique and powerful expression of artistic vision.
Community Partners