OurTownProgram
Information and updates on the National Endowment for the Arts "Our Town" initiative in Albuquerque.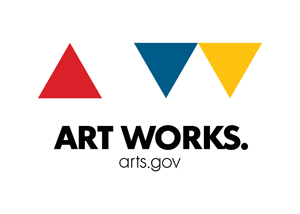 In 2013, the NEA awarded the City of Albuquerque Cultural Services Department a grant of $150,000 for an Our Town Livability Project in the Public Space/Infrastructure category.  The grant supported the arts-engagement, community design process of new permanent community gathering spaces along Route 66 in Albuquerque that would serve as performance sites and gateways to neighborhood history.
Littleglobe and the Story of Place Institute convened community workshops to gather stories resulting in art and performances at  neighborhood sites.  Guest artist, Buster Simpson met with design faculty and students at the University of New Mexico School of Architecture and Planning's CityLab as well as the Albuquerque metropolitan Arroyo Flood Control Authority to design elements that could be incorporated into a permanent story garden.  Student and community driven temporary art installations, performances and activities were hosted throughout the area over the course of 2.5 years.
As a result of the deep history and geography research, storytelling and story collecting, and art making process the community identified several locations desirable as public spaces.  In summer 2015, the City requested an extension for the grant time period in order to consider the possibilities of combining the need for a new southeast heights library with the community site design processes.  The NEA granted the extension and in the spring and summer of 2016 UNM School of Architecture students developed a series of site design options for what is known as "The Caravan" site. 
In the fall 2016, the final reports created by artists, community members, students and UNM faculty were provided to the Cultural Services Department.  In late November 2016, the City of Albuquerque purchased the Caravan site for a new Library and multi-use plaza spaces.  Possibilities for enhanced storm water management facilities are also included as part of the student designs.
Final Reports: