Steve Cormier: Music From the Ranch & Open Range
Enjoy a afternoon of western and traditional cowboy music.
When
This event has already happened.
Mar 26, 2017
Where
KiMo Theatre
423 Central NW
505-768-3544
Description
Cowboy music is about the human condition, western version.
Steve Cormier's music is mainly old and traditional cowboy fare and reflects his nine years as a ranch and farm hand. His music is also informed from teaching American history for twenty-two years.
And along the way he has acted and performed in film and television productions as diverse as Wyatt Earp and Breaking Bad.
About Steve Cormier
Steve has performed at many musical festivals around the country, including: Kerrville Folk Festival, Kerrville, Texas;  Winnipeg Folk Festival;  The Folklore Society of Greater Washington, D.C.; New York Folklore Center, New York City; and the Albuquerque Folk Festival.
He has several recordings and videos.
Learn more about Steve Cormier.
Video: Steve Cormier Performs 'Trail to Mexico'
Event Sponsors
Funded in part by the N.M. Humanities Council and the state Department of Cultural Affairs.
KiMo 90th Anniversary
This event is held in celebration about the KiMo Theatre's 90th anniversary.
Learn more about the history of the KiMo Theatre.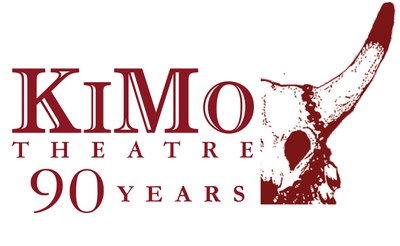 Steve Cormier