Author Anne Hillerman Reads from 'Song of the Lion'
When
This event has already happened.
Apr 13, 2017
Where
KiMo Theatre
423 Central NW
505-768-3544
Description
Hear best-selling author Anne Hillerman read from her upcoming novel "Song of the Lion."
About: 'Song of the Lion'
A deadly bombing takes Navajo Tribal cops Bernadette Manuelito, Jim Chee, and their mentor, the legendary Lieutenant Joe Leaphorn, back into the past to find a vengeful killer in this riveting Southwestern mystery from the bestselling author of Spider Woman's Daughter and Rock with Wings.
When a car bomb kills a young man in the Shiprock High School parking lot, Officer Bernadette Manuelito discovers that the intended victim was a mediator for a multi-million-dollar development planned at the Grand Canyon.
But what seems like an act of ecoterrorism turns out to be something far more nefarious and complex. Piecing together the clues, Bernadette and her husband, Sergeant Jim Chee, uncover a scheme to disrupt the negotiations and inflame tensions between the Hopi and Dine tribes.
About the Author: Anne Hillerman
Anne Hillerman came to New Mexico as a child with her mother, Marie, and her father, Tony Hillerman. She grew up in Santa Fe and Albuquerque, the eldest of the family's six children. She received a journalism degree from the University of New Mexico and worked as a newspaper reporter, editor and columnist before becoming a full-time author.
She is honored and delighted to continue the mystery series Tony Hillerman created. The Joe Leaphorn stories began with the publication of The Blessing Way in 1970 and continued through The Shape Shifter in 2006. Anne's debut novel, Spider Woman's Daughter, follows the further adventures of the characters her father made famous, Joe Leaphorn and Jim Chee. It places one of Tony's supporting characters, officer Bernadette Manuelito, in the spotlight to make the series her own.
Learn more about Anne Hillerman.
Video: Anne Hillerman
KiMo 90th Anniversary
This event is held in celebration about the KiMo Theatre's 90th anniversary.
Learn more about the history of the KiMo Theatre.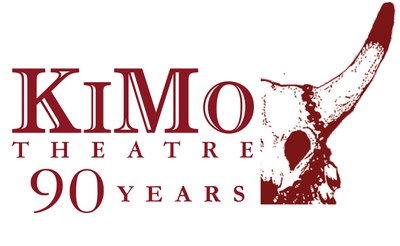 Author Anne Hillerman