Hippo Feeding
Big mouths and matching appetites at the Hippopotamus Exhibit each day at 2 p.m.!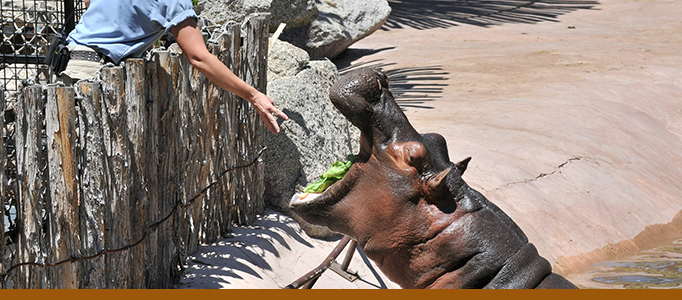 Information
Where: Hippo Exhibit, Africa
When: Daily, 2 p.m.
Keepers toss lettuce each day--right into the mouths of hungry hippos. Visit the exhibit in Africa at 2 p.m. to see the feeding and talk to keepers.