Crocodile Feeding
Watch from above as keepers feed these powerful carnivores.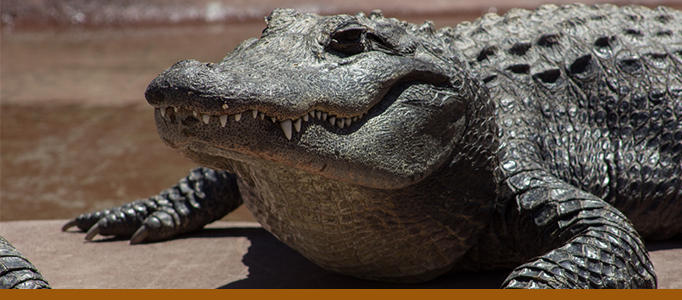 Information
Where: Crocodile Building
When: Fridays at 3:45 p.m.
Cost: Included with admission
With long snouts and powerful jaws, crocodiles are some of nature's most powerful hunters. Their slow metabolism means that one meal can last a crocodile for several days.
Each Friday, visitors can observe the weekly crocodile feeding through the second-story windows of the Crocodile Building.