Animal Encounters Show
Travel around the world with the animals in this entertaining and educational show.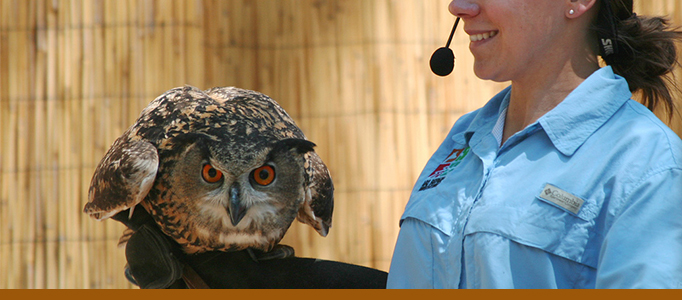 Where: Nature Theater
Cost: Included with admission.
Spring Schedule: Starts May 2., Sat. & Sun. at 11 a.m. & 2 p.m.
Summer Schedule:
Starts May 23., Wed.-Sun. at 11 a.m. & 2 p.m. 
Fall Schedule: Starts Aug. 15-Oct. 1., Sat. & Sunday at 11 a.m. & 2 p.m.
All shows are weather dependent and may be delayed or canceled.
Get ready for adventure as you travel the world (no suitcase needed!) with mammals, birds and even reptiles! You'll be amazed by animals as they fly, crawl, and climb across the stage.
This interactive and entertaining show will teach you about animals from across the globe and what you can do to protect them and their wild habitats.
Enjoy a meet-and-greet with some of the stars before and after each show. BioPark Education staff and volunteers will also be available to answer questions.