Preschool Programs
Enroll your child in one of our fun preschool programs today!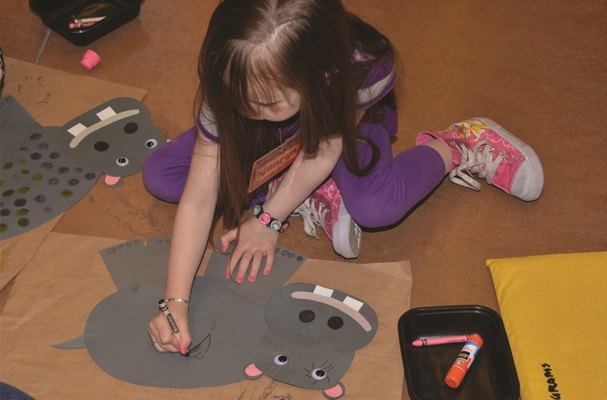 Camp BioPark for Preschoolers
Come leap like the lions, giggle like the jellies and polka like a poppy!

Join us for a fun new adventure at the ABQ BioPark Zoo, Aquarium and Botanic Garden. BioPark Beginnings is a new take on our popular early childhood program for children ages 3-6 that will have you and your child observing animals, nature dancing, playing games and creating art.
BioPark Beginnings
Year-round opportunities to explore nature at the BioPark with your child. 

Where
Weekly classes alternate between the Zoo, Aquarium, Tingley Beach and Botanic Garden.
Dates
Classes take place every other Friday.

Aquarium, January 21st;   Radiant Rays and Gargling Gars
Zoo, February 4th;           Silly Snakes/Lazy Lizards & Goofy Gators
Garden, February 18th;    Friendly Furry Farm Animals Flip Flopping
Aquarium, March 4th;      Leaping Lobsters, Crazy Crabs & Sharing Sharks
Zoo, March 18th;             Elegant Elephants and Giraffes Jogging
Garden, April 1st;            No Fooling Fish & Funny Frogs
Times
10-11 a.m. or 11:30 a.m.-12:30 p.m.
Ages
3-6 (children must be accompanied by adult)
Cost
$90 for one child and one adult for all 6 weeks
Add $80 to include up to two additional children
10 percent discount for NMBPS members
Member Discount: NM BioPark Society members receive a 10-percent discount. Must provide membership information at time of registration.
Registration
Group size is limited. Pre-registration is required, and participation is reserved only upon receipt of payment. 
Refund Policy
Refunds are given if requested at least two weeks prior to the start of the first day of class, minus a $25 processing fee. No refunds will be given if requested within the two weeks prior to the first day of class or once classes begin.