Touch Pools
Hands-on exhibit includes sharks, rays, fish and invertebrates.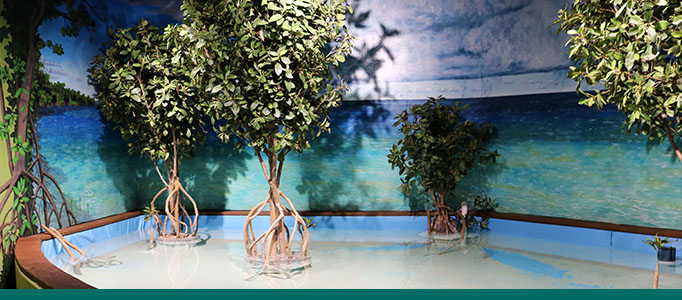 Touch Pool Schedule
9 a.m. to 3 p.m., as volunteer schedules allow.
The BioPark has two touch pools, which may be open any day of the week between 9 a.m. and 3 p.m. Times vary and depend on volunteer schedules.
Invertebrate Touch Pool 
Meet the animals of the tidepool! Conchs, sea stars, sea urchins and horseshoe crabs are some of the animals you can meet up close here. The Invertebrate Touchpool is a rolling tank that is setup in the windows near the Gulf Coast Gallery.
Mangrove Touch Pool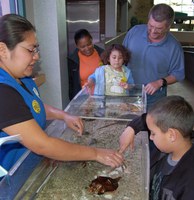 Have you ever touched a shark?  With guidance from a Touchpool Volunteer, you can carefully and gently touch a variety of sharks and stingrays in this exhibit. It is located in small room next to the Pacific Gallery. Be sure to check out the amazing mudskippers while you're there!
To find out if the Touchpool will be open during your planned visit, please contact us at [email protected]
Included with regular admission to the ABQ BioPark Aquarium.
The touchpool is open based on volunteer availability. Want to become a touchpool volunteer? Learn more here.