Stop the Rape of Mount Taylor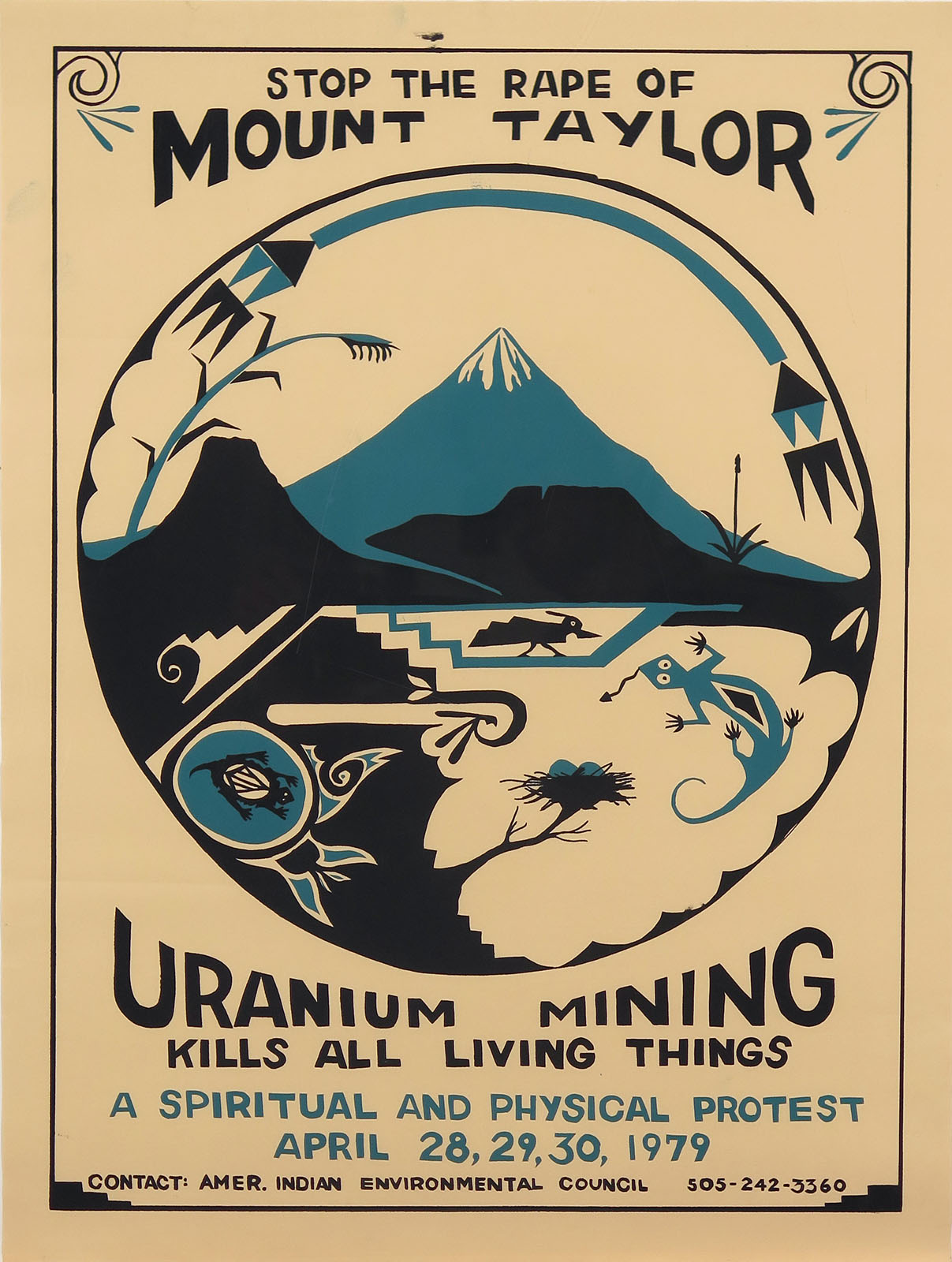 Unidentified Artist
Stop the Rape of Mount Taylor
1979
lithograph on paper
25 1/8 x 19 in.
Albuquerque Museum, gift of Diane Palley 
PC2020.34.237
Mount Taylor is one of the four sacred mountains marking the boundaries of Dinétah, the ancestral homelands of the Diné. The mountain is also a pilgrimage site for at least 30 tribal nations, and streams from the mountain feed into Acoma Pueblo's main source of drinking water, the Rio San Jose.
Mining for radium in Mount Taylor began as early as 1900, but between the 1950s and 1980s, the mountain was the site of one of the largest uranium mines in the country. The mine shut down in the early 1990s, but contaminated soil and water remained. After years of joint activism between the Acoma, Hopi, Laguna, Navajo, and Zuni nations, in December of 2019, the mine closed down its operations.
The demonstration at Mount Taylor in April 1979 marked the first large anti-nuclear gathering in New Mexico. As a result of the gathering, a group of Native and non-Native people formed the Mount Taylor Alliance.