"NIYC Sponsors Protest Pow-Wow"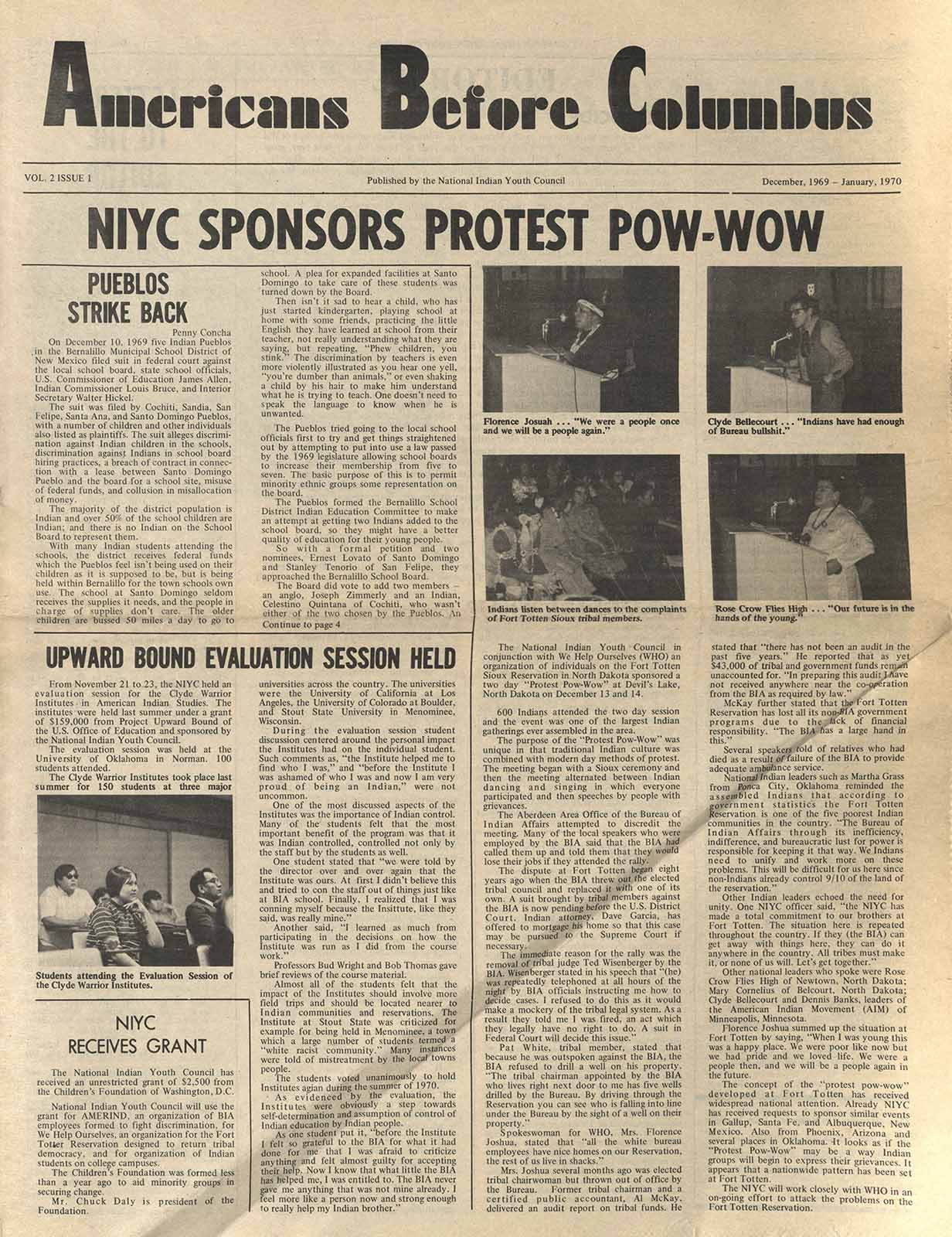 "NIYC Sponsors Protest Pow-Wow"
December 1969 – January 1970
Americans Before Columbus, Volume 2 Issue 1
lithograph on newsprint
22 x 11 in.
Underground Newspaper Collection (MSS 514 BC), Center for Southwest Research, University Libraries, University of New Mexico
By 1969, the National Indian Youth Council (NIYC) was experienced in the use of direct action. That year, they sponsored a "protest pow-wow" on the Fort Totten Sioux Indian Reservation in South Dakota. The event combined tradition with "modern day methods of protest." Native American attendees aired their grievances between dances. Much ire was directed at a local office of the Bureau of Indian Affairs (BIA) for their meddling in tribal matters. The local BIA, in response, did not sanction the pow-wow.