Vertical Page Template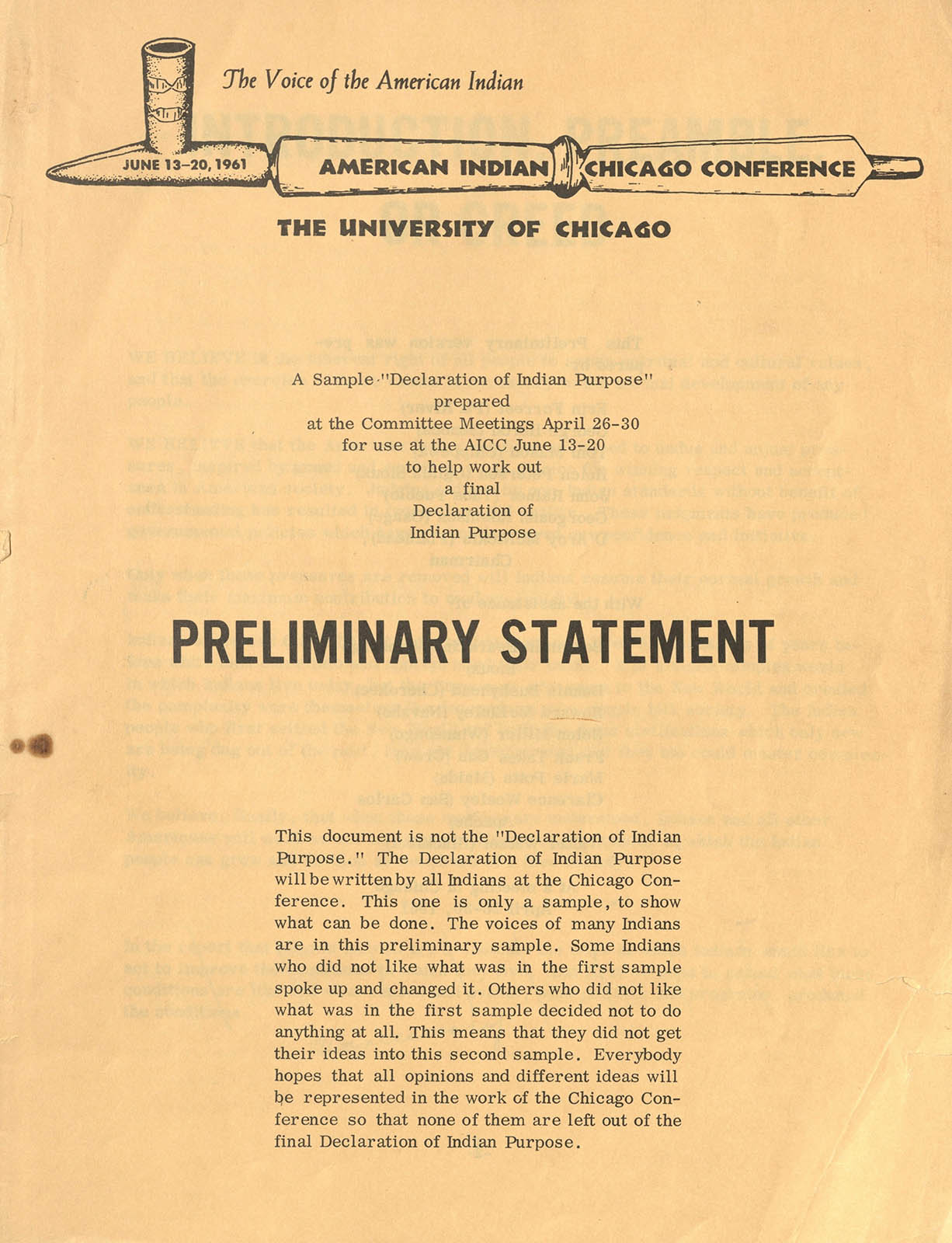 A Sample Declaration of Indian Purpose
1961
American Indian Chicago Conference
lithograph on paper
11 x 8 ½ in.
National Indian Youth Council Records (MSS 703 BC), Center for Southwest, University Libraries, University of New Mexico
The American Indian Chicago Conference (AICC) was meant to be a meeting of the minds. Held June 13-20, 1961, the conference brought established Native activists and young people into conversation on issues of termination, relocation, and the fight for self-determination for tribal nations. Organized by the National Congress of American Indians and American Indian Development, Inc., the conference also had the goal of drafting a Declaration of Indian Purpose. Too often, Indigenous peoples are left out of the decision-making process on issues that affect them. The statement, then, was intended to be a declaration of self-determination to the citizens of the United States. This sample declaration was an early draft of the one that was accepted at the AICC's conclusion.