¡Viva la huelga!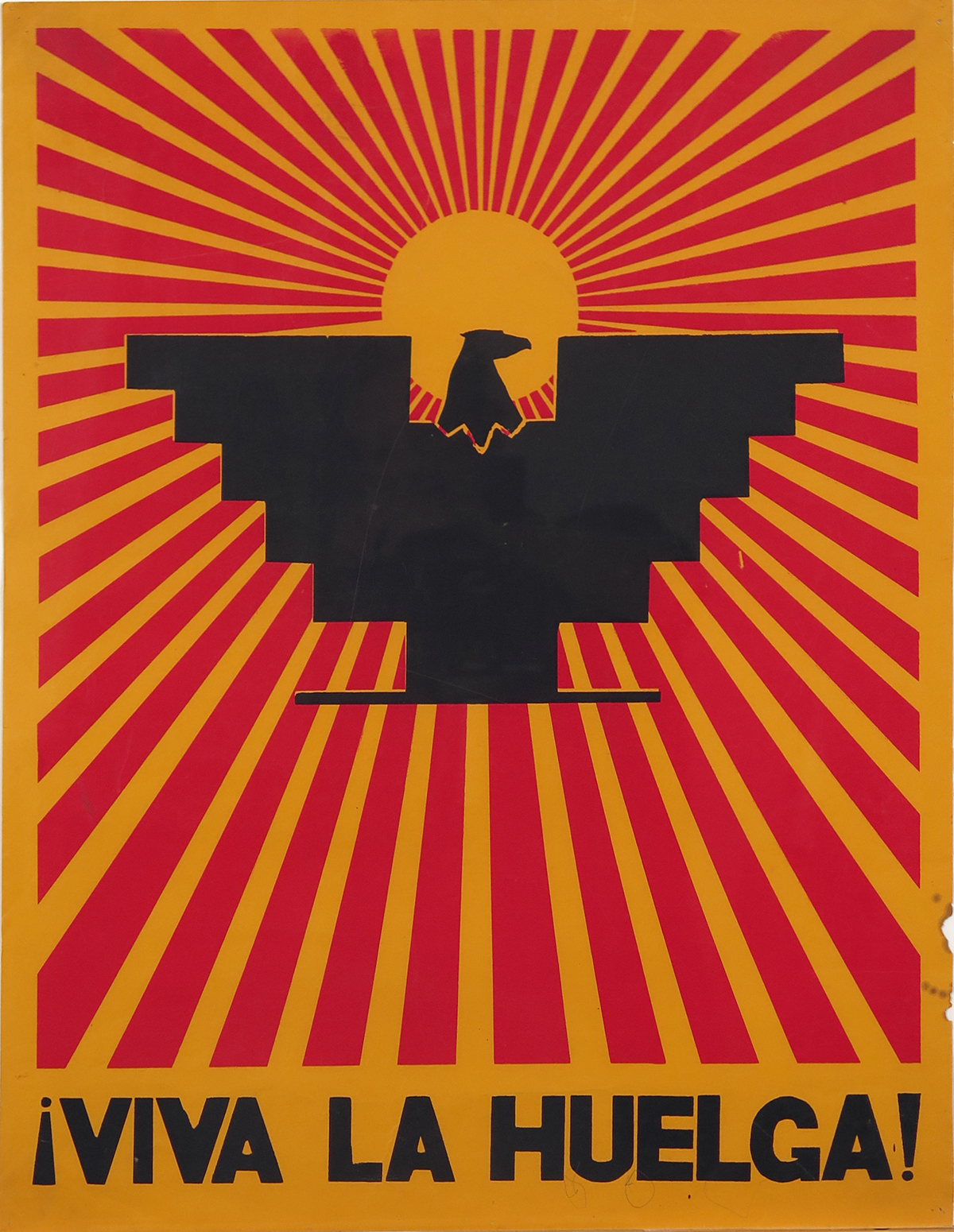 Unidentified Artist
¡Viva la huelga!
1965-1970
United Farm Workers
lithograph on paper
Albuquerque Museum, gift of Diane Palley
PC2020.34.151
"Viva la huelga," which translates to "Long live the strike," was used as a rallying cry during the grape strike and boycott of the 1960s. In 1965, Filipino grape workers within the Agricultural Workers Organizing Committee walked off the job in Delano, California, to protest low wages and poor working conditions. They asked the National Farm Workers Association—a predominantly Latino organization founded by César Chávez and Dolores Huerta—to join their strike. Over the next five years, the grape-growers' strike expanded nationally into a boycott against grapes. The two organizations merged to become the United Farm Workers, and by 1970, the strike had forced California grape-growing corporations to sign union contracts with grape workers.
Members of the San Francisco chapter of the American Indian Movement (AIM) have said that the grape strike and boycott were influential in their thinking about direct action.