The Black Hills Are not for Sale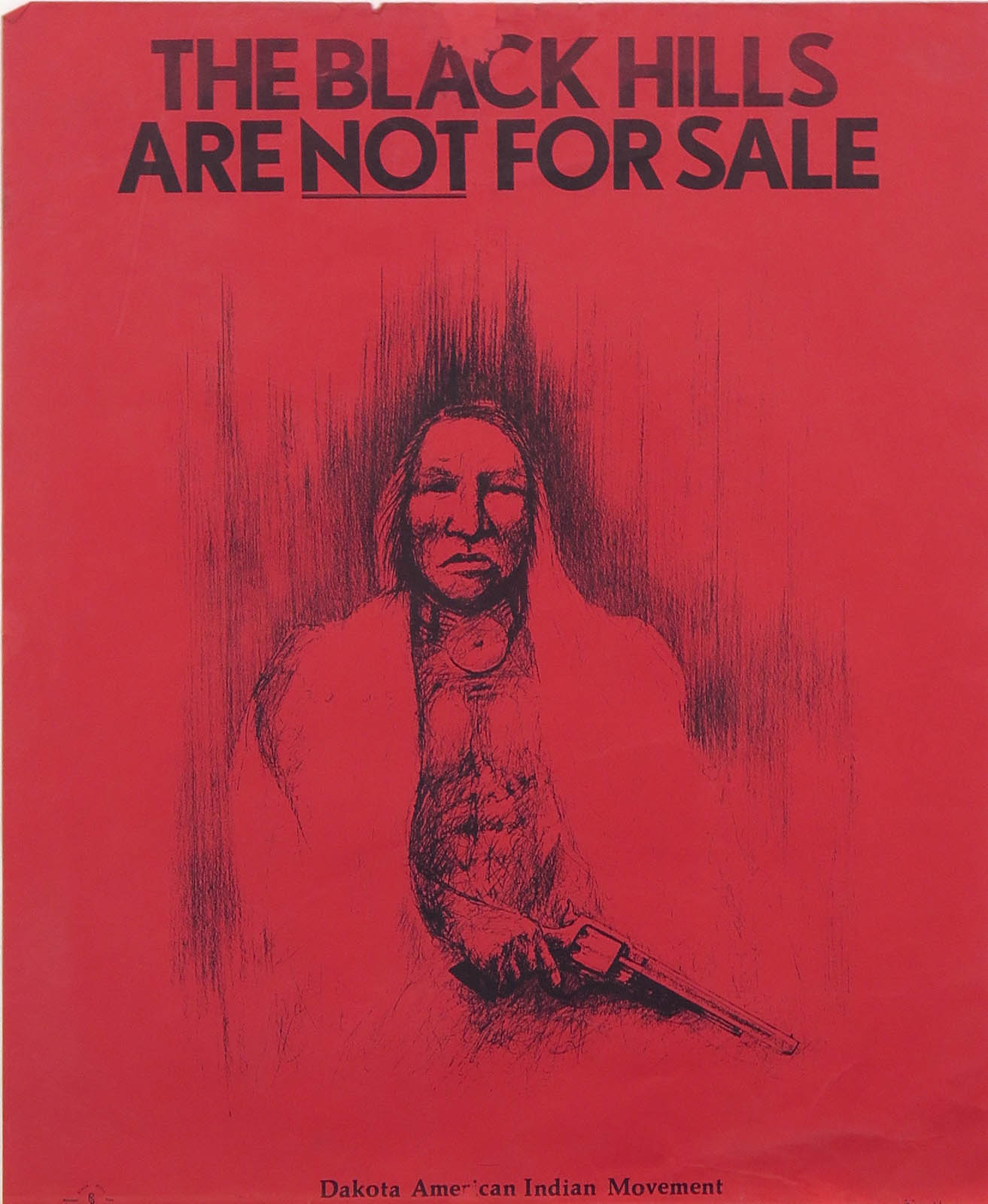 Unidentified Artist
The Black Hills Are not for Sale
ca. 1979
Black Hills Alliance Movement Press
lithograph on paper
17 x 14 in.
Albuquerque Museum, gift of Diane Palley
PC2020.34.259

The 1868 Fort Laramie Treaty between the United States government and the Očhéthi Šakówiŋ, established the Great Sioux Reservation and codified Sioux ownership of the Black Hills in US law. The treaty also prevented white settlers from making claims to the land.
The US violated the treaty in 1874, when the Army announced gold had been found and settlers moved into the Black Hills. The US Congress subsequently passed an illegal agreement in 1877 that removed the Black Hills from Sioux ownership.
About forty years ago, the US Supreme Court determined that the US government had broken the 1868 treaty, and had not adequately compensated the Očhéthi Šakówiŋ, or Dakota-, Nakota-, and Lakota-speaking people, for the Black Hills. The court ruled that the government owed them compensation plus interest, totaling more than 1 billion dollars in 2019. The tribes continue to refuse the money, arguing that "the Black Hills are not for sale" and fighting instead to have the land returned.