Support Big Mountain Resistance!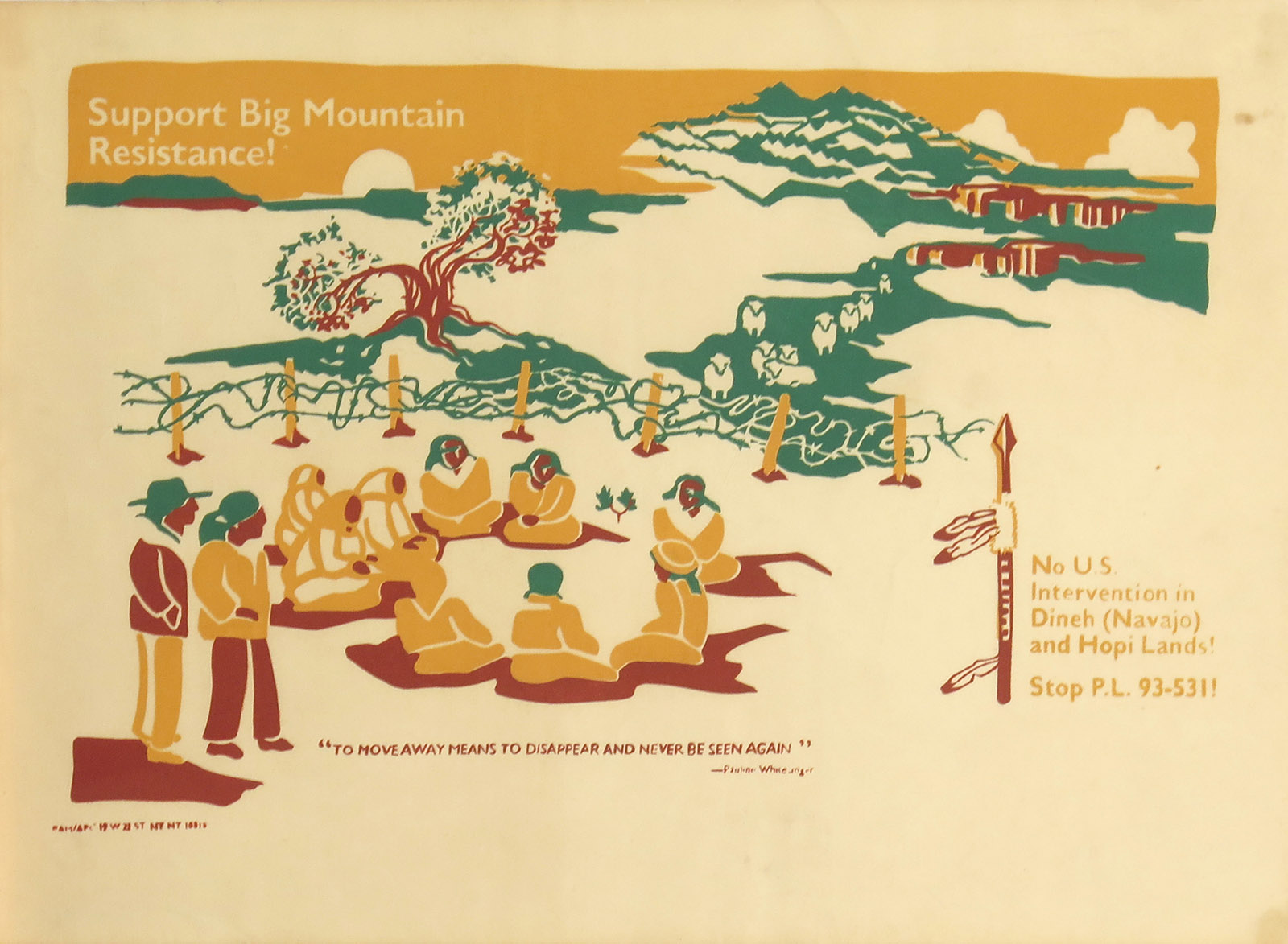 Unidentified Artist
Support Big Mountain Resistance!
ca. 1974
lithograph on paper
14 1/8 x 19 3/8 in.
Albuquerque Museum, gift of Diane Palley
PC2020.34.236
Big Mountain, also known as Black Mesa, is a sacred site to both Hopi and Navajo people, and its aquifer has always been a vital source of water. While the two groups historically used the area cooperatively, in 1882 the US government officially established it as a Joint Use Area. In 1974, with pressure from lobbyists, the US Congress passed the Navajo-Hopi Land Settlement Act, also known as Public Law 93-531. The law established an arbitrary boundary through the center of the Joint Use Area and led to the forced removal of nearly one hundred Hopi people and between ten and thirteen thousand Navajo. The passage of this law allowed the gas and coal companies, like Peabody Energy, to lease more of the land around Black Mesa.
Refusing to leave and choosing to resist relocation, a community of Navajos living at Big Mountain declared their sovereignty.