"Shots Wound 'Hank' Adams"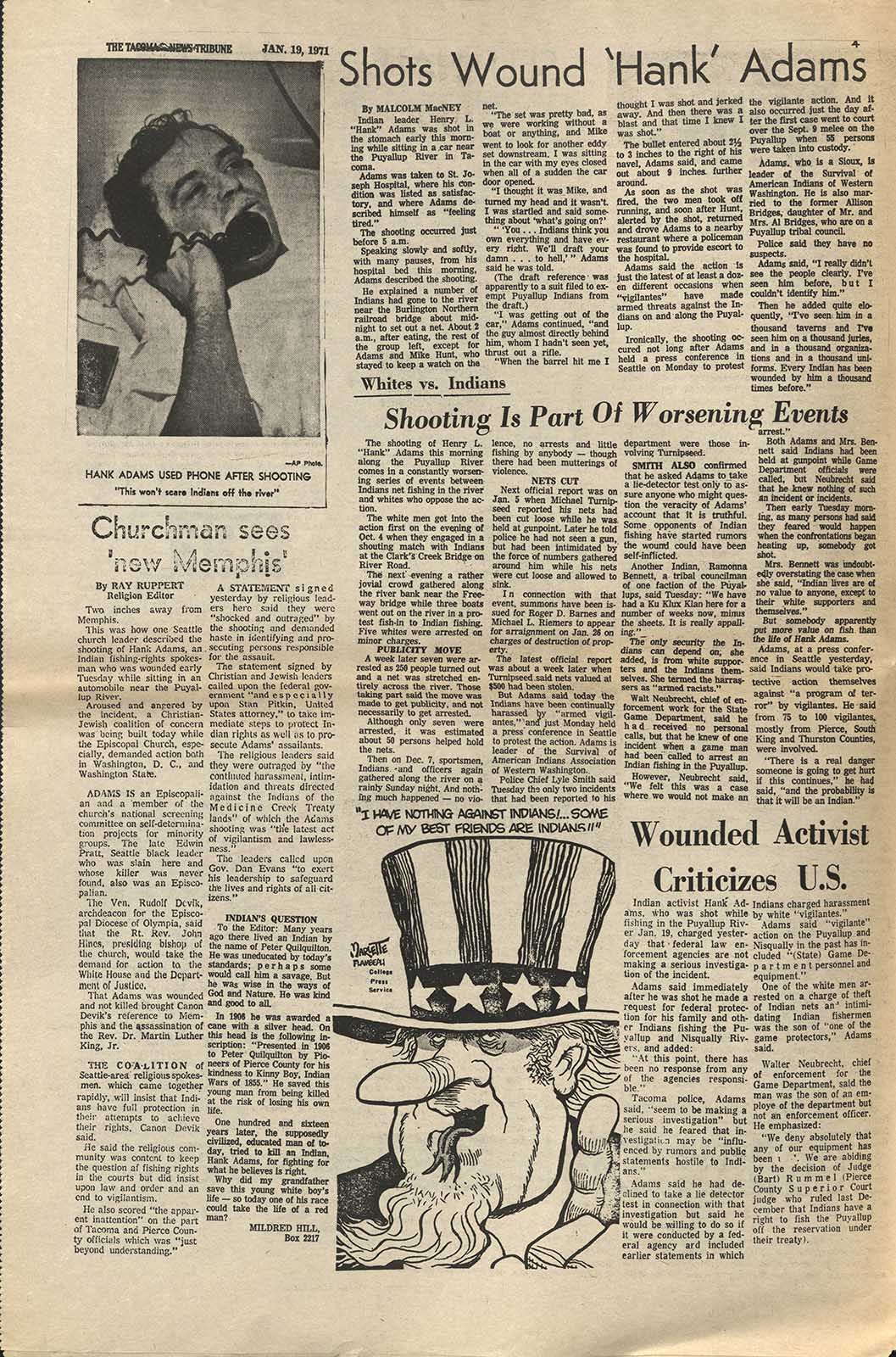 "Shots Wound 'Hank' Adams"
January 19, 1971
The Tacoma News Tribune
lithograph on newsprint
22 x 11 in.
Underground Newspaper Collection (MSS 514 BC), Center for Southwest Research, University Libraries, University of New Mexico
Hank Adams (Assiniboine Sioux) grew up in Washington State and understood the importance of salmon to the tribes there. So when the state government cracked down on tribal members fishing off-reservation, Adams devised a plan to protest for treaty rights. The fish-ins he organized with the National Indian Youth Council in 1964 marked the beginning of the NIYC's use of direct action.
Treaties from the late 1800s guaranteed the Pacific Northwest tribes' rights to fish for salmon at their established sites. But as logging, pollution, and sport fishing depleted the salmon population, the state passed conservation regulations, which went unenforced until the 1950s. Then game wardens began arresting tribal members for violating the regulations.
Adams continued to fight for the fishing rights inscribed in treaties, and in 1971 he was shot by white fishermen while fishing. In statements following the shooting, Adams said he could not identify the shooter but that, "I've seen him in a thousand taverns and I've seen him on a thousand juries…. Every Indian has been wounded by him a thousand times before."
For more information on the National Indian Youth Council's involvement in environmental issues, click here: