"On Gallup, New Mexico"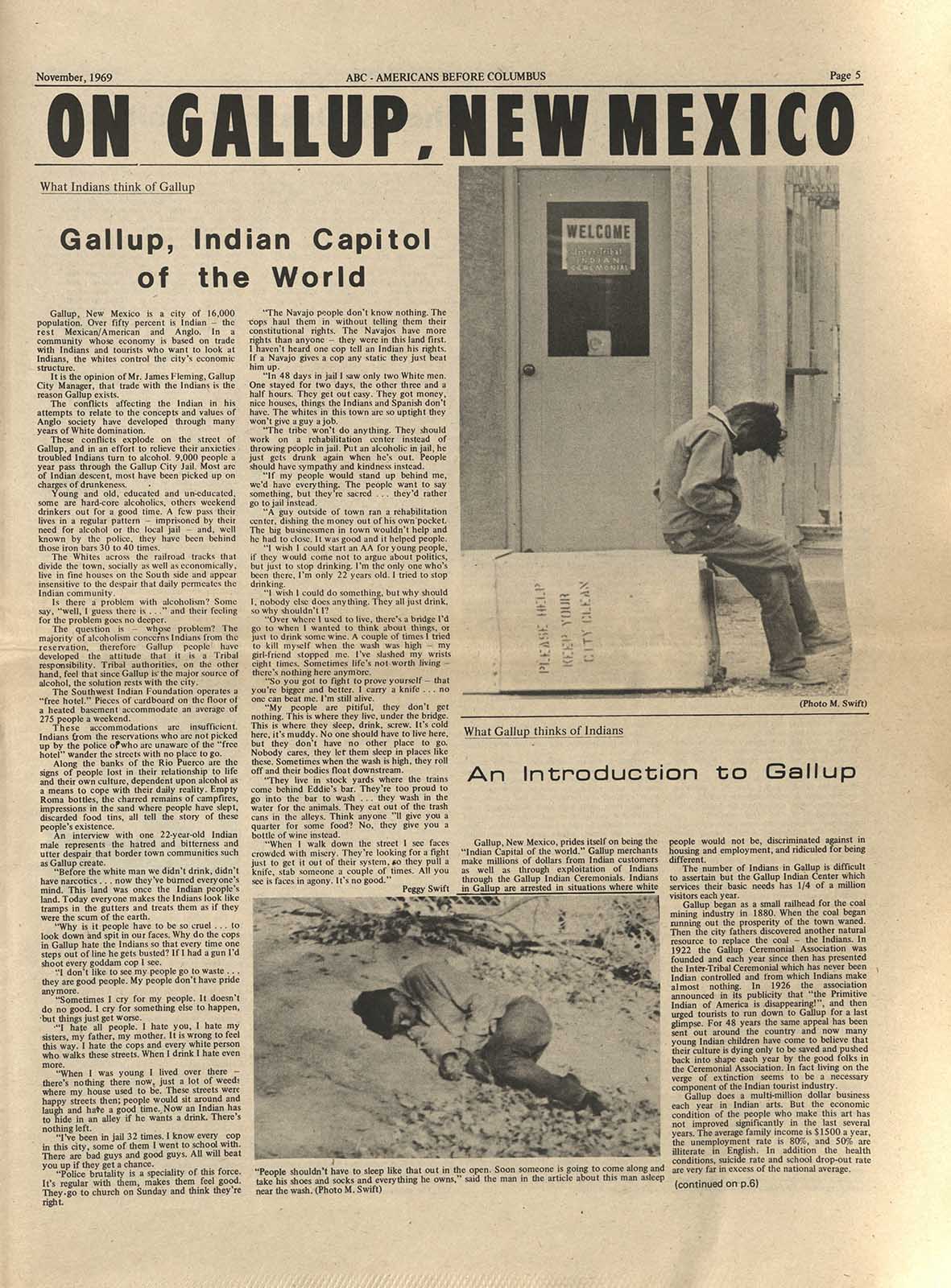 "On Gallup, New Mexico"
November 1969
Americans Before Columbus, Volume 1 Issue 2
lithograph on newsprint
22 x 11 in.
Underground Newspaper Collection (MSS 514 BC, box 2), Center for Southwest Research, University Libraries, University of New Mexico
Once a bustling railroad town, the city of Gallup, New Mexico, declined economically in the 1920s, and instead—as the article states—"discovered another natural resource to replace the coal—the Indians."
Historically, Gallup has been the site of significant bordertown violence against Navajo people. Navajo activists like Larry Casuse blamed the city's mayor for violating local liquor laws and for preying upon Diné who bought alcohol in Gallup. Casuse was also opposed to the Gallup Inter-tribal Indian Ceremonial, a non-Native-run event that many people denounced for exploiting Native people.
Four years after this article was published, Casuse kidnapped the mayor of Gallup, Emmett Garcia, in an attempt to force the mayor to put an end to the exploitation of Native Americans in the city. During a standoff with police, Casuse was shot and killed.