"NCAI Convention—Business as Usual"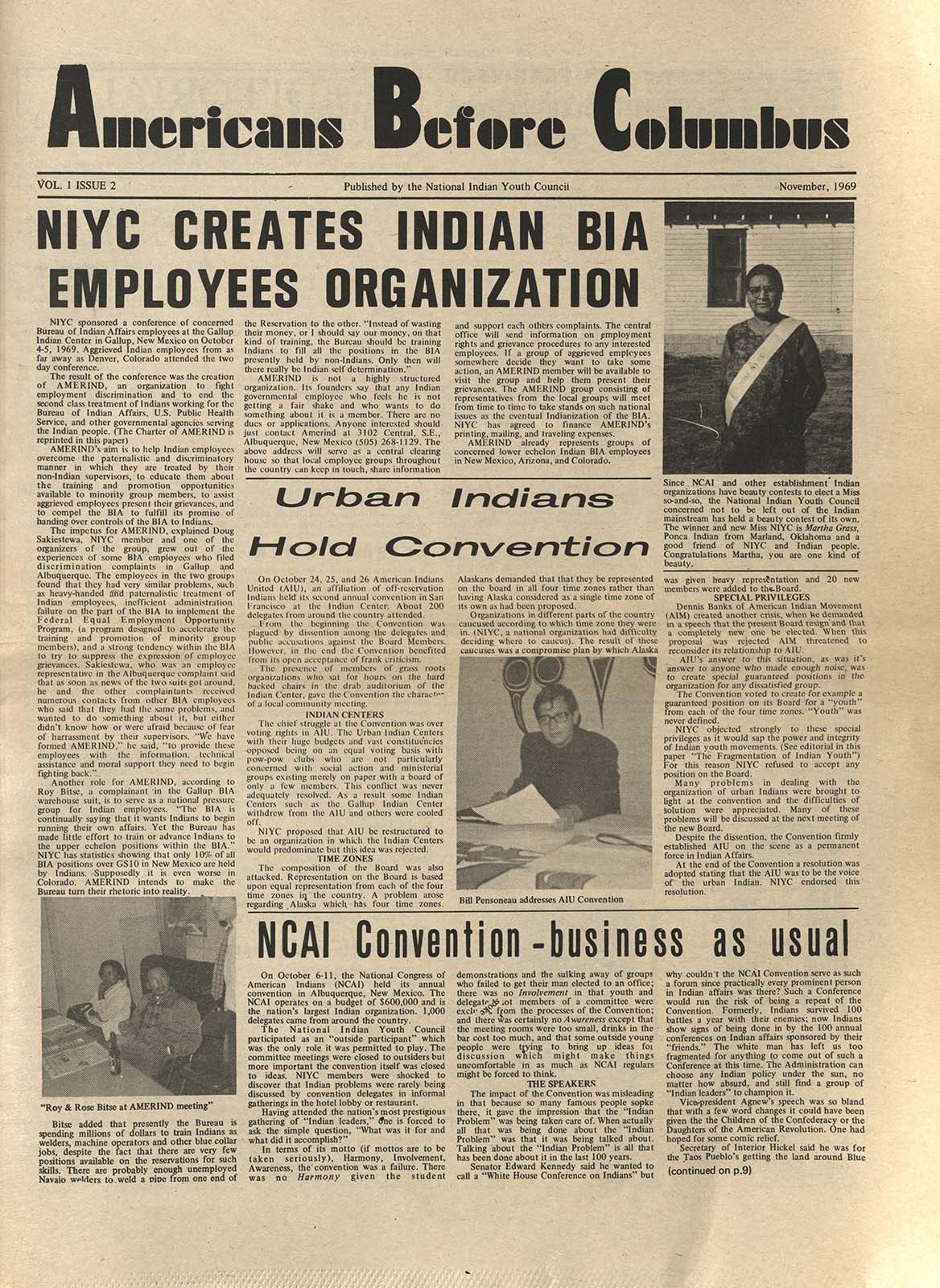 "NCAI Convention—Business as Usual"
November 1969
Americans Before Columbus, Volume 1 Issue 2
lithograph on newsprint
22 x 11 in.
Underground Newspaper Collection (MSS 514 BC), Center for Southwest Research, University Libraries, University of New Mexico
In 1969, the National Congress of American Indians (NCAI) held its annual convention in Albuquerque, New Mexico. As the oldest Native American rights organization in the United States, the NCAI was an early opponent of assimilation and the termination policies of the 1950s. They mostly worked through the courts and lobbying, rather than through direct action and demonstrations. This more conservative approach meant that they sometimes clashed with the younger, militant National Indian Youth Council (NIYC).
This article in Americans Before Columbus shows how different the thinking was between the NCAI and NIYC. And while the younger activists respected the elder institution, they were not beyond criticizing it. The author writes of the convention: "The impact of the Convention was misleading in that because so many famous people spoke there, it gave the impression that the 'Indian Problem' was being taken care of. When actually all that was being done about the 'Indian Problem' was that it was being talked about."