"How Should an Indian Act?"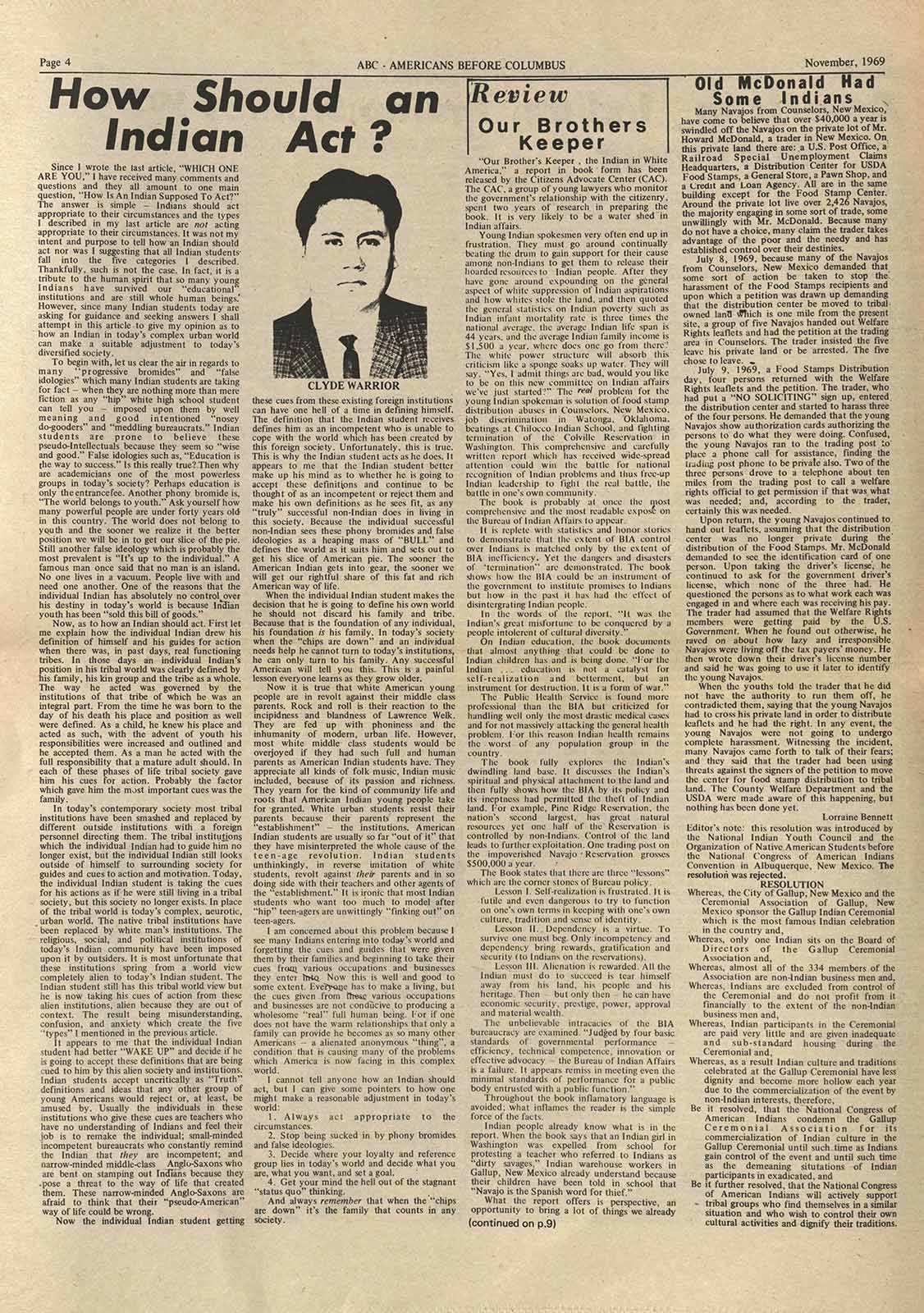 "How Should an Indian Act?"
November 1969
Americans Before Columbus, Volume 1 Issue 2
lithograph on newsprint
22 x 11 in.
Underground Newspaper Collection (MSS 514 BC, box 2), Center for Southwest Research, University Libraries, University of New Mexico
In October of 1969, Clyde Warrior wrote an op-ed titled "Which One are You?" that was published in Americans Before Columbus. In the article, Warrior described five types of personas he observed young Native people acting out. These caricatures reflected internalized, racist stereotypes created by dominant society.
A month later, Warrior wrote this follow-up op-ed titled "How Should an Indian Act?" as a way to offer antidotes to the five personas he previously wrote about. He argued that "Indians should act appropriate to their circumstances" and urged them to "remember that when 'the chips are down,' it's the family that counts in any society." For Warrior, the community and family a person comes from—and its unique culture and traditions—are the cure for white society's imposed stereotypes. This article also shows how Warrior valued cultural uniqueness over the pan-Indianness that the American Indian Movement embraced years later.