Expansion
Find information about ACS's planned expansion
Kathryn and San Mateo Headquarters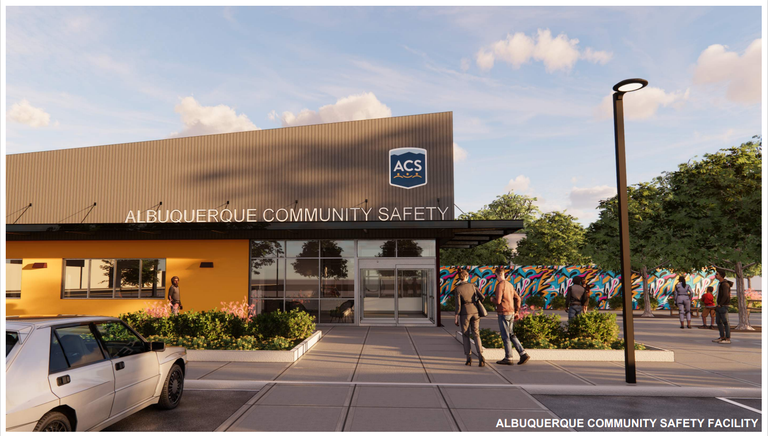 Construction is underway on Albuquerque Community Safety's headquarters at Kathryn and San Mateo.
The new headquarters will provide space for ACS Responder and staff and will contain a dedicated space for training. There will also be a collaborative space for ACS and community members to share ideas and grow together.
The project is funded with General Obligation Bonds. Construction is expected to wrap up next spring.
As construction progresses, we will continue updating this page.
Groundbreaking Ceremony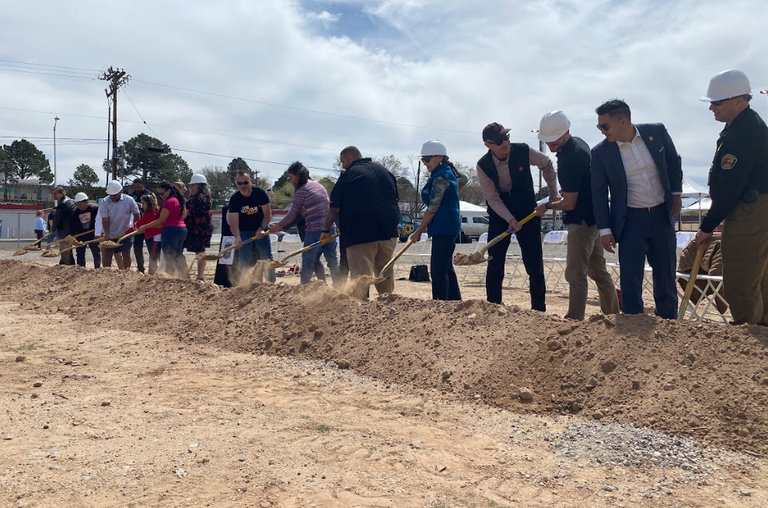 On April 8, 2023, Albuquerque Community Safety (ACS) held a groundbreaking ceremony at its future home at Kathryn and San Mateo. 
"This is a landmark investment in public safety and alternative response right in the heart of the International District," said Mayor Tim Keller. "ACS is making a real difference for people every day in Albuquerque, and the official headquarters will be a place for the department to grow its capacity and deepen its connection with the community."
Following the ceremony, a community celebration was held at the Adjoining International District Harvest Market. The market brought together community members, community leaders, and other stakeholders, who browsed local vendors and grabbed some lunch at a food truck. Explora also offered an activity for children.      
Proposed Building Plans
View the proposed architectural plans for the ACS headquarters building.
Download the Renderings
Collaboration Space Renderings
Community Engagement
Below are Archived community meetings about the expansion.
Watch a recording of the first community meeting from April 13, 2022 so you can hear what others had to say. 
Watch a recording of the second community meeting from April 30, 2022.