One Albuqerque: Kids Cabinet
The City of Albuquerque and community partners support our community's children with One Albuquerque: Kid's Cabinet.
Questions?
Call 505-768-2860
Let us know about your program or organization.
Mayor Keller has established the One Albuquerque Kid's Cabinet as part of his effort to fight crime from all sides, by ensuring young people have safe places to learn and grow while out of school.
The Cabinet's goal is to maximize and increase youth opportunities across Albuquerque, increase effective, coordinated inter-departmental organization and collaboration, assess and maximize limited resources, foster public-private partnerships, and track indicators of the well-being of children and youth.
Members:
Leaders of the following City of Albuquerque departments serve on the cabinet: Albuquerque Police Department; Equity and Inclusion; Family and Community Services; Cultural Services; Parks and Recreation; Senior Affairs; and Transit.
Kid's Cabinet Work Groups:
Community members are leading the following work groups:
Public Safety
Early Learning
Faith, Culture and Arts
Outcomes and Data
Out-of-School Time
The work groups meet on a quarterly basis and will focus on the following:
Identifying service gaps.
Cultivating youth voice to better understand gaps and opportunities.
Developing recommendations to increase access and opportunities.
Sharing recommendations with City administration.
Developing legislative proposals for all levels of government.
Current Projects:
Identifying service gaps is a key priority of the Kid's Cabinet. As a first step, the City has completed an inventory that includes all opportunities for children and families (1) administered by City departments (2) through City contracts with community organizations and (3) at City facilities. The next step is to capture additional opportunities for children and families.
Community organizations are encouraged to submit an opportunity at our Children and Youth Programs and Services Inventory.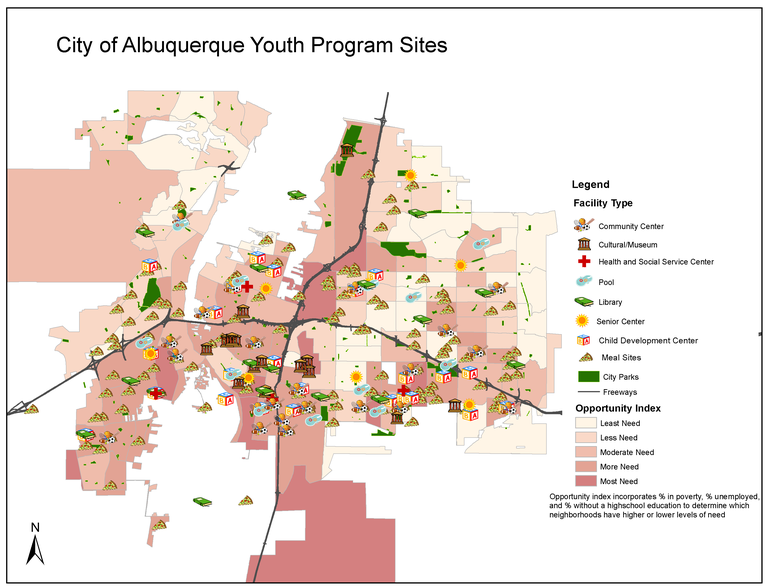 One ABQ: Youth Connect is committed to connecting Albuquerque's youth to childcare, education, recreation, and meals during out-of-school time throughout the year, enriching the lives of the people of Albuquerque and creating a community of safety and inclusion.
Youth Connect is made up of staff from a number of City of Albuquerque departments including the Mayor's Office, Family and Community Services, Parks and Recreation, Senior Affairs, Cultural Services, Office of Equity and Inclusion, the Department of Technology and Innovation, Transit, and partnering organizations.
View youth opportunities at One ABQ: Youth Connect.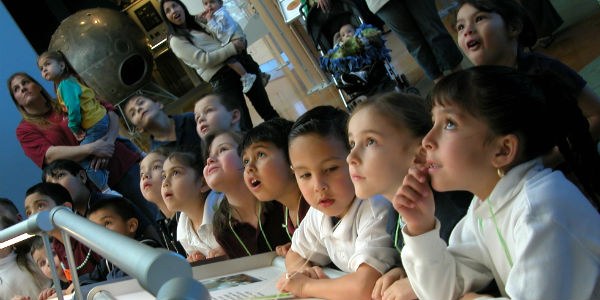 Past Projects:
The first State of the Summer Report provides an overview of results and future trends of youth programs provided by the City of Albuquerque. During Mayor Keller's first summer in office, City departments (Family and Community Services, Parks and Recreation, Cultural Services, Senior Affairs, and Transit) partnered to expand and create new opportunities for youth and families. Among some of the most dramatic results, enrollment increased at community centers by 31% and swim lessons by 17%. more than 27,000 youth registered to participate in one of the 119 programs offered by the City. Additionally, more than 1,000 youth were employed during the summer months, including many first-time employees.
View the complete 2018 State of the Summer Report.