Albuquerque Sister Cities
Albuquerque has sister cities around the world.
The Albuquerque Sister Cities Program is a non-profit organization that seeks to promote cultural exchange and understanding by creating partnerships and relationships between Albuquerque and various cities throughout the world. Through a variety of programs and events, the organization fosters friendship, cooperation, and mutual respect between communities and encourages dialogue and collaboration in areas such as education, arts and culture, economic development, and more. The program also affords opportunities for individuals to participate in cultural immersion programs, exchange programs, and international conferences. The ultimate goal of the Albuquerque Sister Cities Program is to create a more connected, engaged, and globally-minded community.
View excerpts from Mayor Keller's address from "Albuquerque Engaged with the World" Conference on June 17th, 2023.
---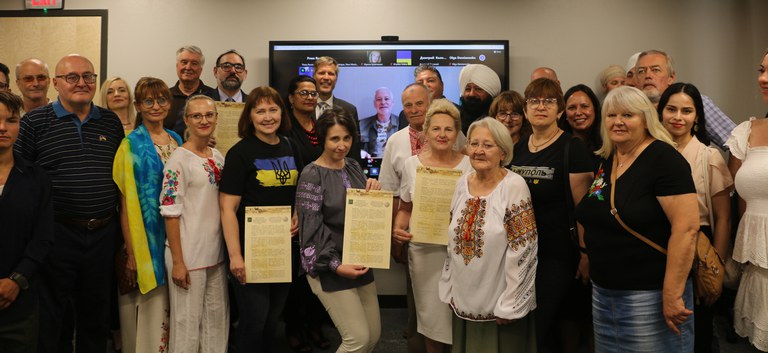 UPDATE: June, 29 2023 - The City of Albuquerque announced intention to establish a Sister Cities International (SCI) relationship with the city of Kharkiv, located in the northeast region of Ukraine. The partnership was celebrated virtually by both Albuquerque and Kharkiv, with Albuquerque Mayor Tim Keller and Kharkiv Mayor Ihor Terekhov attending. Members of Albuquerque's local Ukrainian community were also present for the celebration.
Read the full story about the partnership.
Sister Cities List
The following locations have Sister Cities relationships with Albuquerque, N.M.
Sister Cities: More Information