Document Actions
Route 66 Action Plan
Project Video
Project Overview
Tell Us What You Think
Take a survey about ABQ the Plan.
Contact Info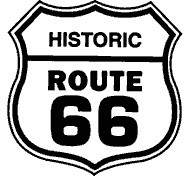 The City of Albuquerque has been working with community leaders and citizen groups to write a Route 66 Action Plan, a long term plan to bring the 'Mother Road' back to Albuquerque and promote it as a destination for visitors as well as a great place to live, work and play.
Key areas include transportation improvements, inviting streetscapes, business improvements and incentives for development, and a strong Route 66 brand and experience.
Project Partnerships
In 2012, city staff held five community meetings to discuss ideas for the future of Route 66. A Route 66 Working Group was formed to work with City staff and a consultant to create a more detailed plan.
We also have formed a new partnership called ABQ+UNM CityLab, with the UNM School of Architecture and Planning, which will enable professors and students to work on real city projects in the Route 66 corridor and other locations in the city.
This plan will evolve over the next 25 years, with regular updates to its content. The initial Route 66 Action Plan will be completed in the spring of 2013.