Document Actions
Route 66 Action Plan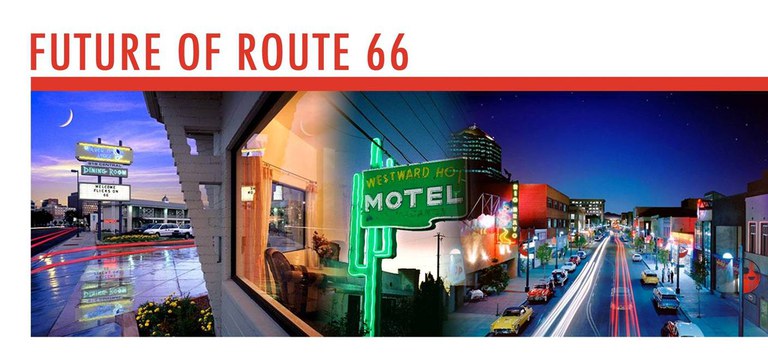 Route 66 Action Plan
The City of Albuquerque has been working with Strata Design, community leaders and citizen groups to write a Route 66 Action Plan, a long term plan to bring the 'Mother Road' back to Albuquerque and promote is as a destination for visitors as well as a great place to live, work and play.
Key areas include transportation improvements, inviting streetscapes, business improvements and incentives for development, and a strong Route 66 brand and experience.
The City has several projects in the works that will benefit Central Ave. (also known as Route 66) in Albuquerque, including Bus Rapid Transit, a high-speed broadband 'digital backbone', and plans for improvements to the El Vado historic site.
Status
The Route 66 Action Plan draft document has been recommended to the City Council for adoption by the Environmental Planning Commission (EPC) and the Land Use Planning, and Zoning Committee (LUPZ).  Please visit the Planning web page at www.cabq.gov/planning to view the Route 66 Action Plan.
Comments
Please email comments about this project to the Planning Department at [email protected] or by calling (505) 924-3342.
Historic Route 66
Click below to view a slide show of Historic Route 66.