Tasmanian Devil Keeper Talks
Learn more about Tasmanian devils each Saturday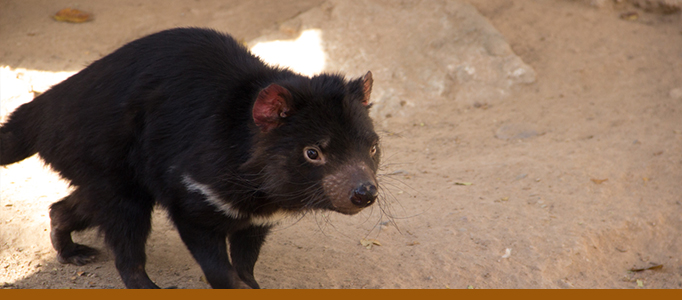 Information
Where: Tasmanian devils exhibit
When: Saturdays at 2:30 p.m.
Cost: Included with admission
The ABQ BioPark is one of just four U.S. zoos to house these imperiled creatures, which are suffering from population decline in their native Australia due to Devil facial tumor disease (DFTD). The ABQ BioPark was chosen for a Tasmanian devil captive breeding and reintroduction program to help maintain a  healthy, cancer-free population while scientists search for a cure. Join our Tasmanian devil keeper each Saturday at 2:30 p.m. at the Tasmanian devil exhibit to learn more about them.