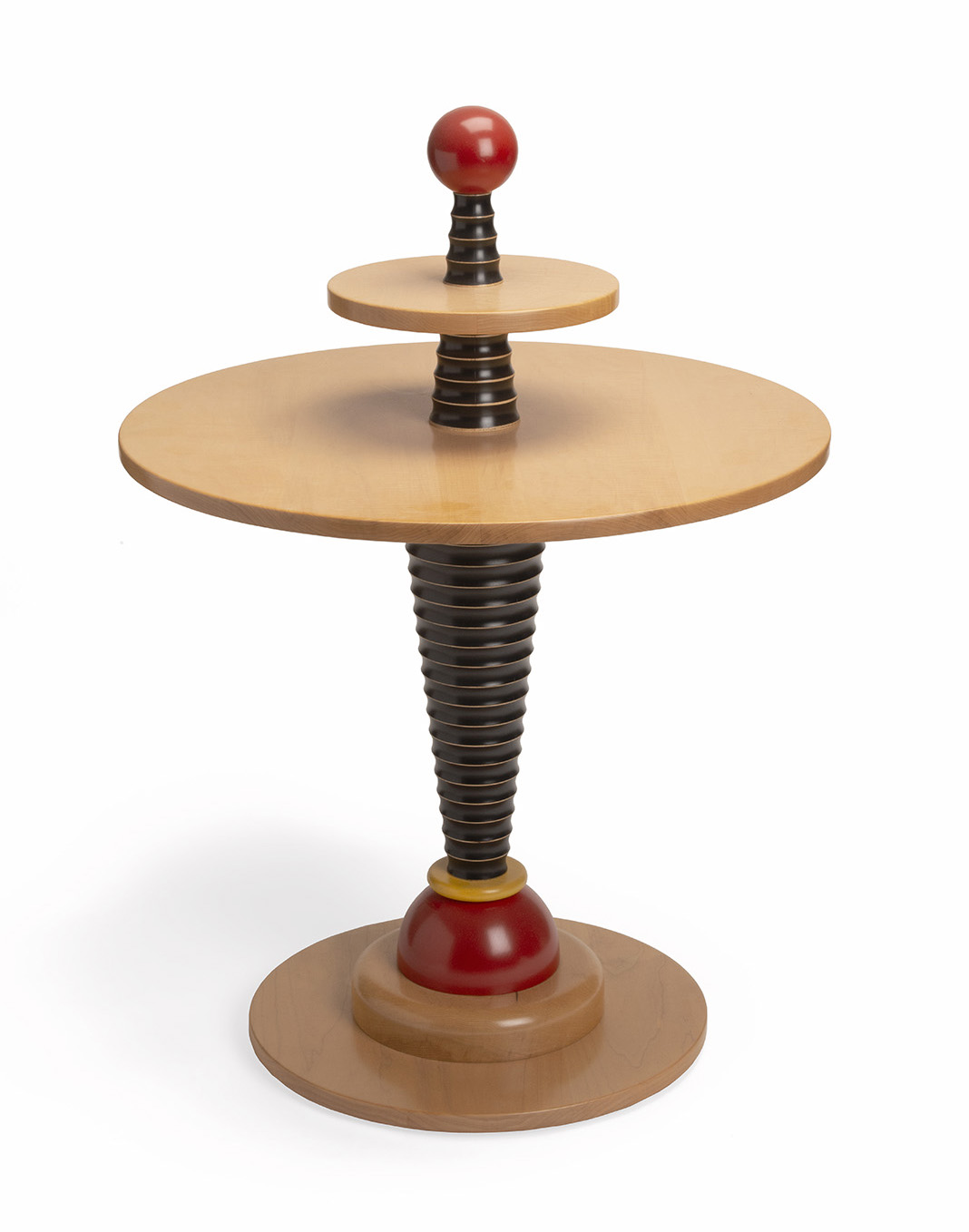 Steve Madsen
born 1947 Oxnard, California; lives Albuquerque, New Mexico
Table
2001
maple, lacquer based finish
33 ½ x 24 x 24 in.
Albuquerque Museum, museum purchase, 2001 General Obligation Bonds, PC2003.50.2
© 2020 Steve Madsen
photo by David Nufer
Steve Madsen's wooden sculpture fuses art and craft. While presenting a vision of the rotational structure of an atom, this object also functions as a table. Madsen's precise fabrication mirrors the simplicity of twentieth-century representations of atomic structures.