Willard Stone, Our Atomic Baby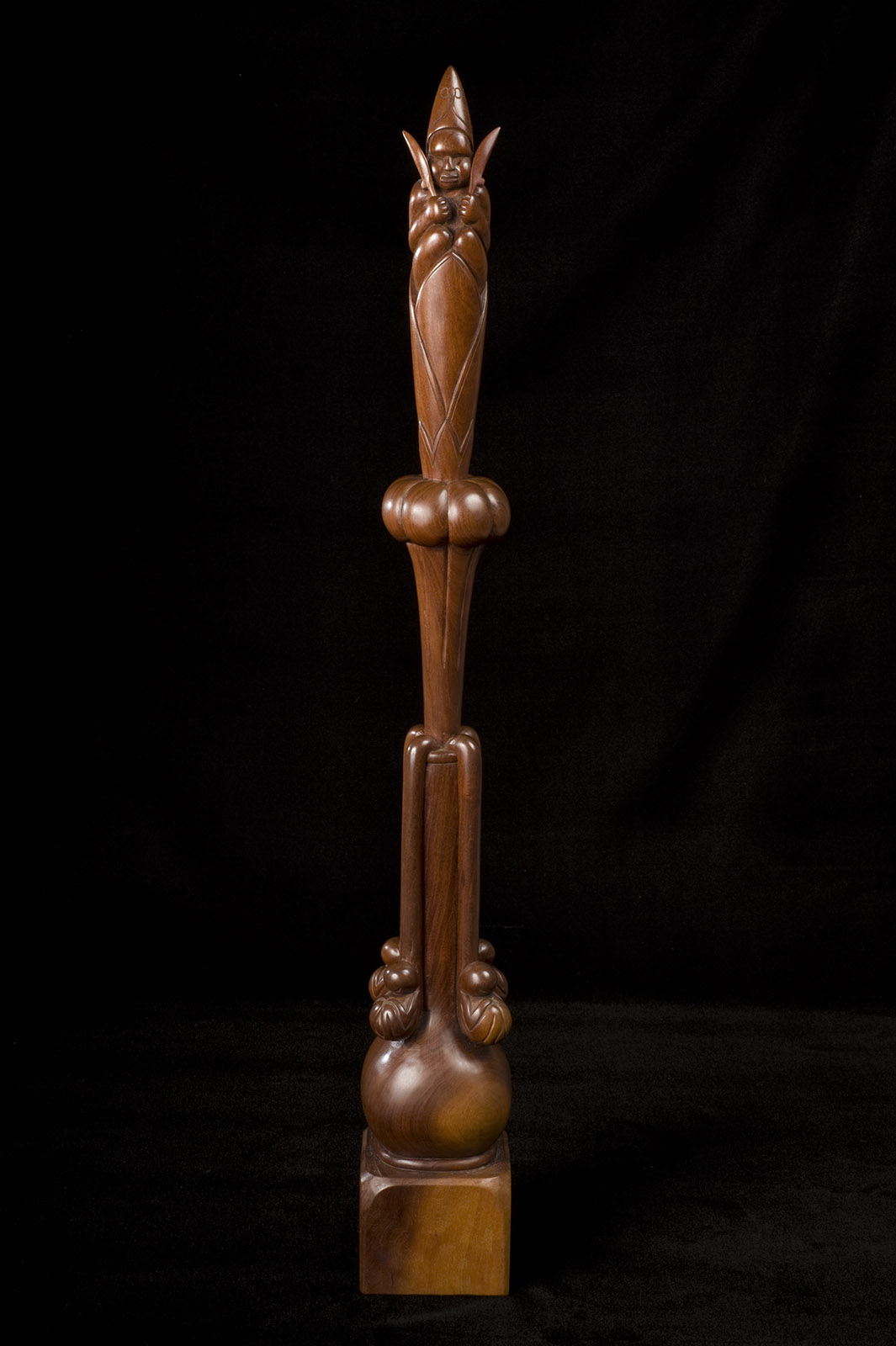 Willard Stone 
1916 Oktaha, Oklahoma−1985 Locust Grove, Oklahoma
Our Atomic Baby
1946
carved cherry wood
30 x 3 ¾ x 3 ¾ in.
Gilcrease Museum, 1127.74
Thirteen year old Willard Stone picked up a blasting cap and it exploded. Despite losing two fingers, a thumb and part of his right hand, he persisted and became a noted Cherokee artist. Many of Stone's carvings depicted nuclear subject matter and suggested the negative ramifications of atomic weapons and energy.
Our Atomic Baby visually narrates the beginning of the atomic age using an infant as a metaphor for the newly born era. Viewing the sculpture from bottom to top, Stone described the imagery: a scientific flask with immature babies emerging over the top and spilling down the sides representing scientific failures in past experiments. Continuing upward, the successful blast gives birth to Our Atomic Baby. Stone stated, "the world is now molding his character by giving him knives to play with."
Through poignant symbols and symmetrical composition, Our Atomic Baby provides an orderly depiction of the birth of the nuclear age and suggests that what comes next will be nowhere near as neat as Stone's carving.