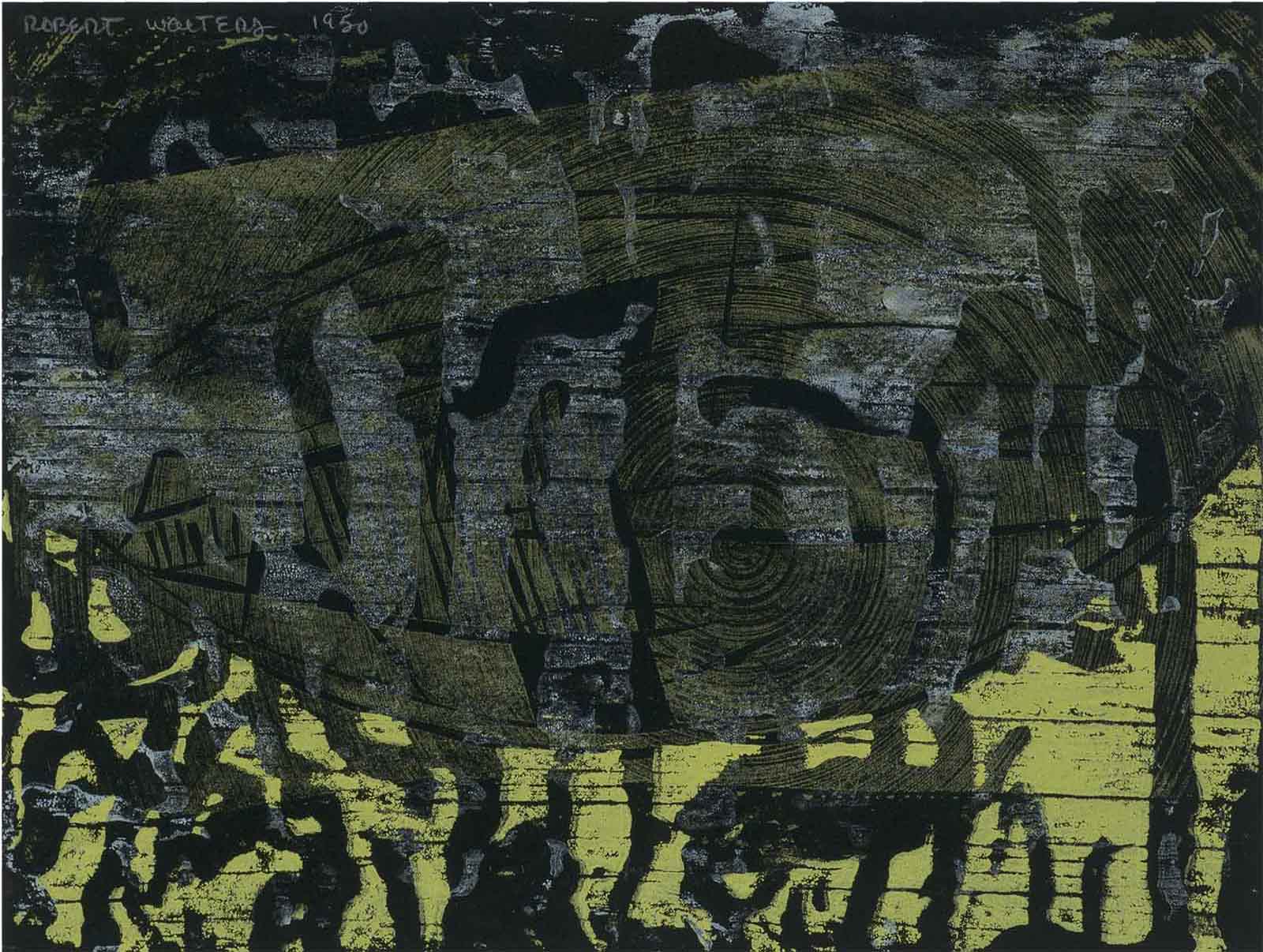 Robert Walters
1925 Indianapolis, Indiana – 2008 Albuquerque, New Mexico
Wormwood from the series: Prints in the Desert
1950
color woodcut on paper
7 ¼ x 9 ¾ in.
Albuquerque Museum, museum purchase 1989 General Obligation Bonds, PC1990.30.1
photo by David Nufer
This woodcut is part of Prints in the Desert, a portfolio of abstract works by New Mexico artists. As a frogman (combat diver) during the Pacific theater during World War II, Robert Walters looked up at the world through the refracted light of a green tangle of underwater plants. He studied art on the GI Bill, became an architect, and taught architecture at UNM.