New Stops for Eastbound Rapid Rides and #66-Central at the Alvarado Transportation Center Starting May 12
Effective Saturday, May 12, 2018, the eastbound Rapid Ride Routes #766 and #777 and eastbound Route #66 will change stops.
The eastbound Rapid Rides will now stop partially at the ART Station Platform at the ATC on 1st St. and Central Ave.
The front door of the bus will be just north of the northern end of the platform, so the door clears the handrail, but the middle door still opens onto the platform to help boarding and alighting by wheelchairs and people putting bikes on the front rack. Here is what the Rapid Rides will look like at this stop: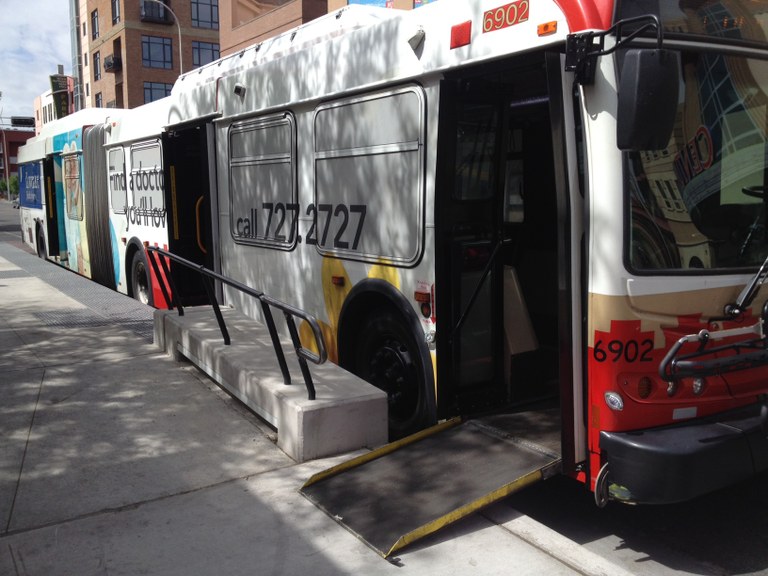 Eastbound Route #66-Central will now move to its permanent stop at the former Rapid Ride stop, north of the ART Station platform; this is 300 ft. north of the temporary #66 bus stop at the ATC bus entrance south of Gold Ave.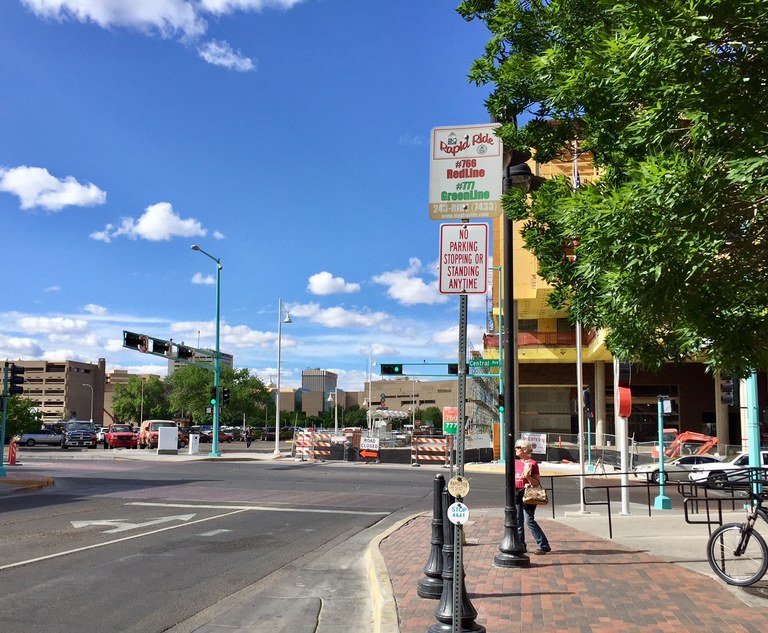 Also, on May 12, the eastbound #66 detour at the Alvarado Transportation Center will end. The #66's regular route will resume eastbound on Gold Ave. and northbound on 1st St.