ABQ RIDE Switching to New Bus Stop at Atrisco Heritage Academy High School
New Stop on Dennis Chavez Blvd. More Convenient for Students and Staff
8/11/14
Starting Tuesday, Aug. 12, 2014, ABQ RIDE will be delivering service to Atrisco Heritage Academy High School from a new bus stop.
It's located on the south side of Dennis Chavez Blvd., about 550 ft. to the southeast of where the old stop was located on 118th St. SW. It features a concrete pad and a concrete sidewalk for better wheelchair access to connect to the trail that rings the school.
"The new stop is in a more passenger-friendly location," said Bruce Rizzieri, Director of ABQ RIDE. "It's not only closer to the school, but also no longer requires students to cross the street to get to school. And wheelchairs will have an easier time of navigating the stop."
ABQ RIDE began serving Atrisco Heritage Academy High School in Jan., 2014. Route #198-98th St./Dennis Chavez makes its first stop at the school at 6:50 a.m., in time to get students and staff to school by the 7:21 a.m. start of classes. The bus makes two afternoon stops at the school; one arriving at 3 p.m. (and leaving at 3:07 p.m.) and another at 4:59 p.m. (and leaving the stop at 5:10 p.m.).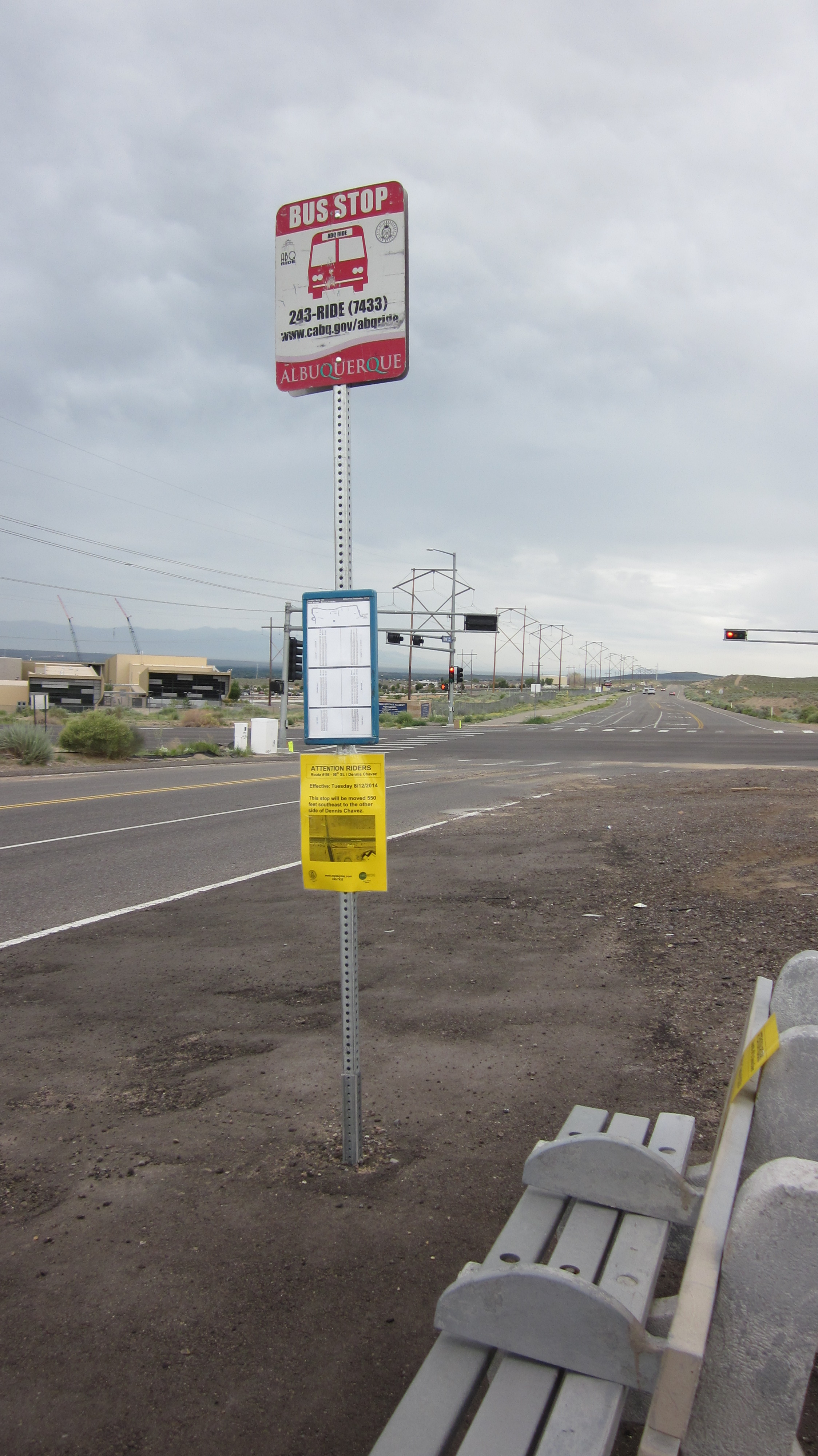 Old stop, on 118th St.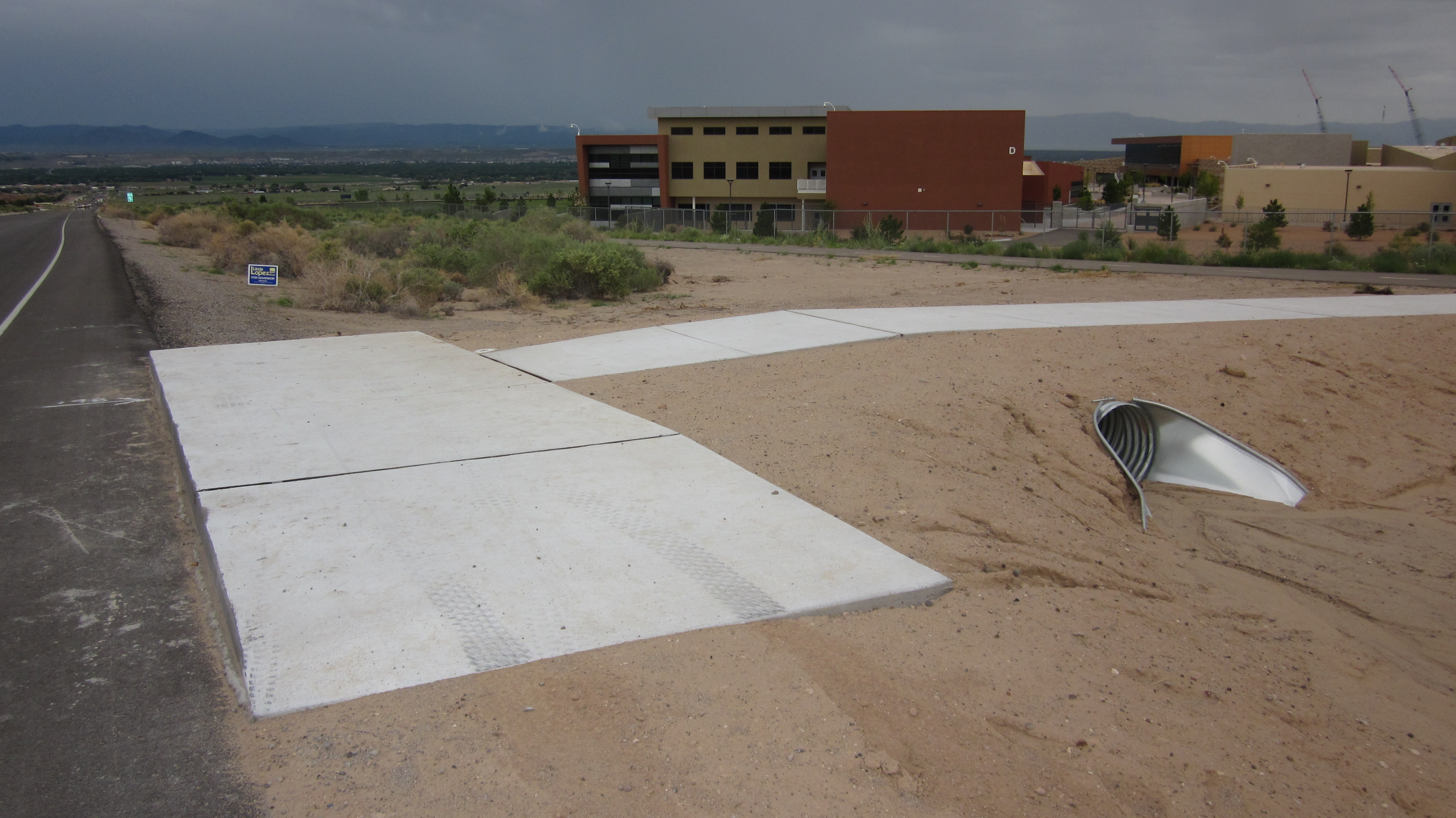 New stop on Dennis Chavez Blvd.