ABQ RIDE Presents the Artistry of Words/Poetry Slam
Unique Noontime Event Featured Albuquerque's First-Ever Poet Laureate and Local High School Students
8/14/14
"The poem
feeds upon thought, feeling, impulse,
to breed itself,

a spiritual urgency at the dark ladders leaping…"
The words expressed in Robert Duncan's "Poetry, A Natural Thing" could be those of any poet expressing innermost thoughts. On Thursday, Aug. 14, others experience those innermost thoughts of poetic inspiration, if just for an hour, when they attended ABQ RIDE's The Artistry of Words/Poetry Slam.
This event, unique not only for ABQ RIDE but also for its location brought a small crowd to the Northwest Transit Center (10401 Ellison NW at Coors Bypass) to see some of Albuquerque's most poetically-creative minds recite their work.
"This was the first time ABQ RIDE has ever sponsored an event of this caliber, based on poetry," said Bruce Rizzieri, Director of ABQ RIDE. "This was also the first time our department staged an event for riders and visitors to our Northwest Transit Center."
Headlining the Poetry Slam was Albuquerque's first-ever Poet Laureate, Hakim Bellamy (yes, Albuquerque actually has its own Poet Laureate. The city's current Poet Laureate is Jessica Helen Lopez). Also joining Bellamy in reciting poetry were students from nearby Cibola High School. That group included current and former students from the school's Poetry Club, along with students from Cibola's English classes.
Bellamy performed with another well-known Albuquerque poet, DJ Manny G. Bellamy is a national and regional Poetry Slam Champion, and holds three consecutive collegiate poetry slam titles at the University of New Mexico. His poetry has been published in numerous anthologies.
Bellamy is also an award-winning writer, musician, journalist and actor. His stage and screen credits include a cameo in the independent film Romeo & Juliet Vs. The Living Dead (2009) along with appearances in such films and TV shows as Gamer (2009), Swing Vote (2009) and Crash, the Television Series, Season II (2010).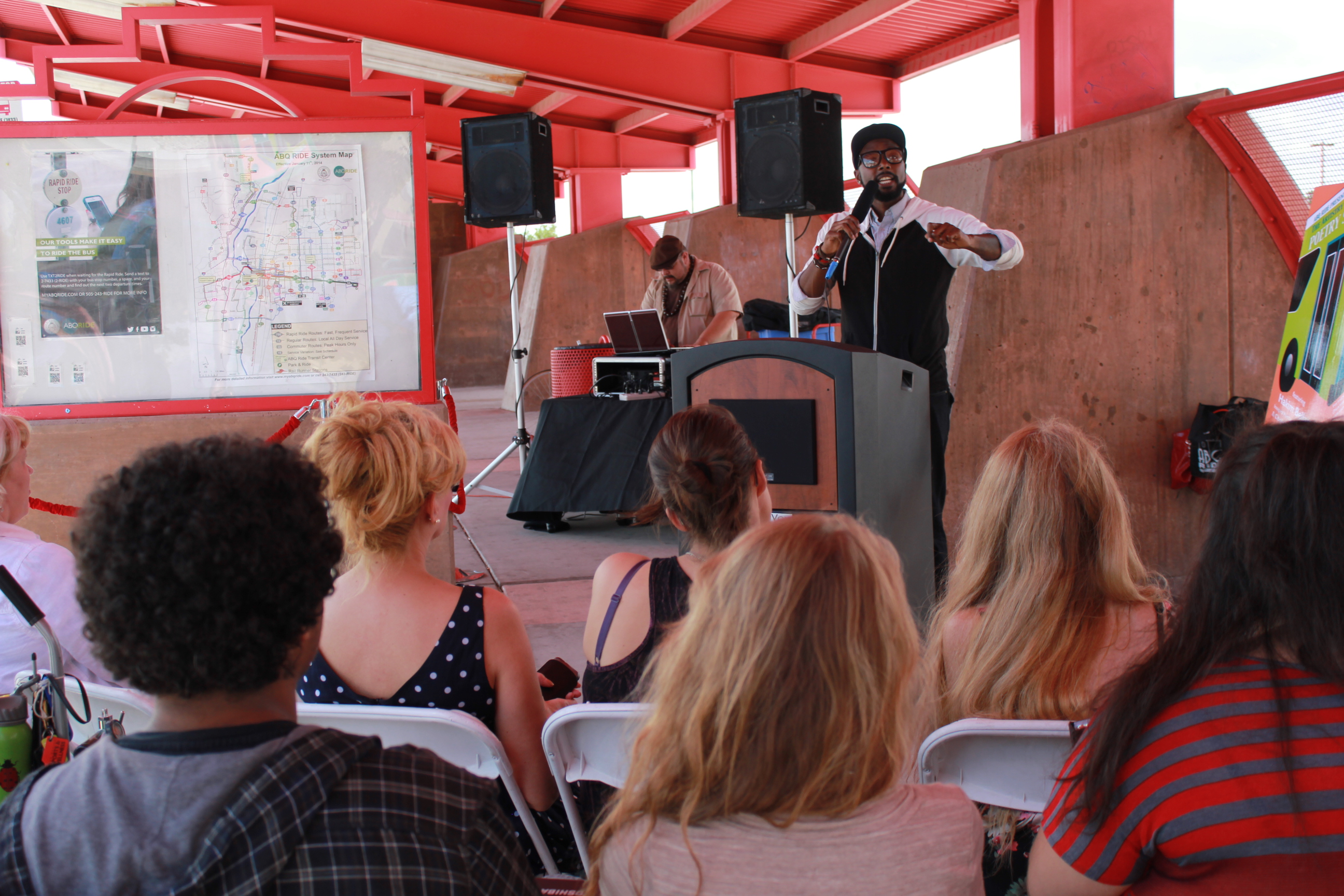 Albuquerque's first-ever Poet Laureate, Hakim Bellamy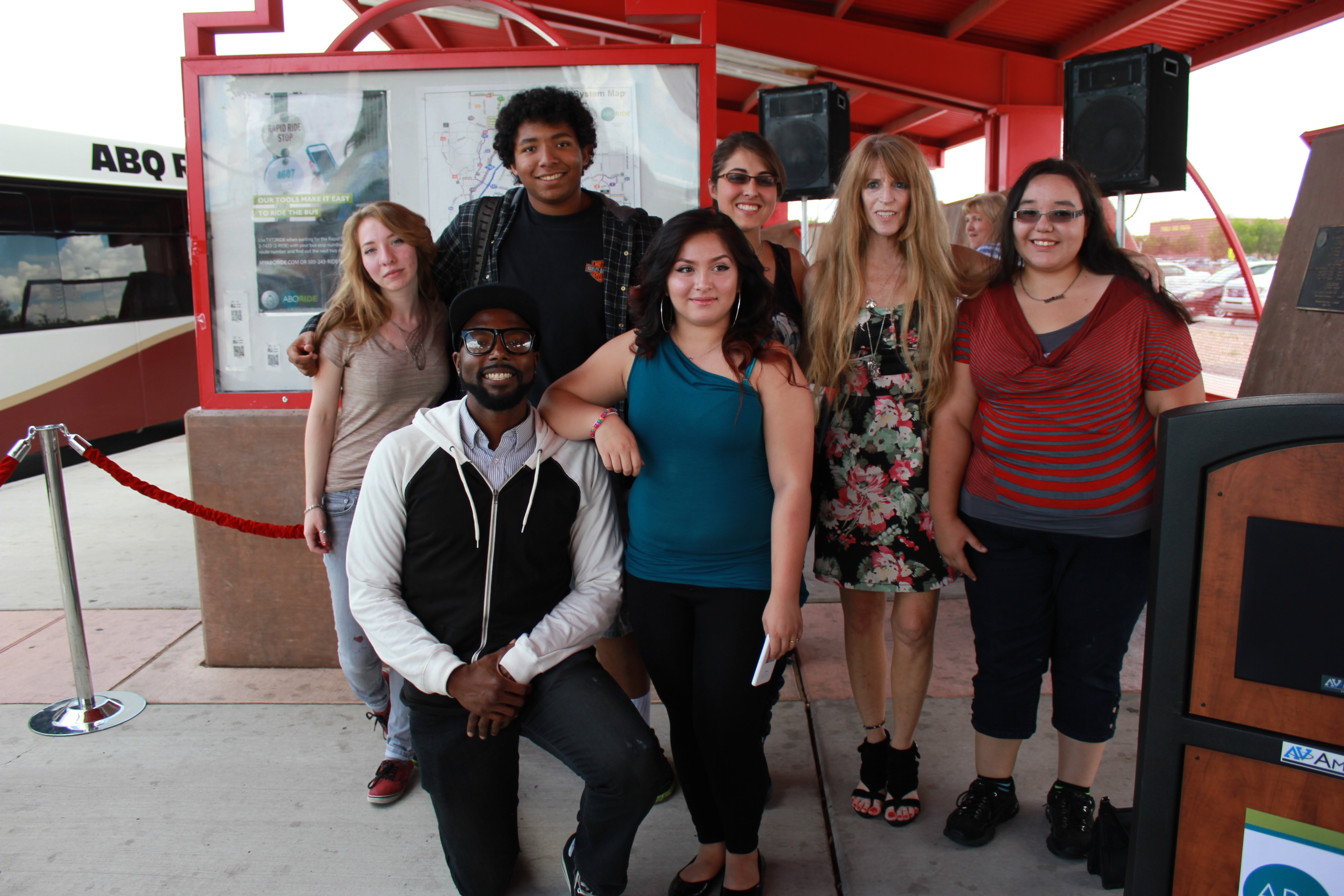 Hakim Bellamy and Poets