Document Actions
Information about the City of Albuquerque's Open Space Division.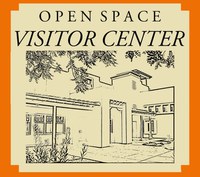 The Open Space Visitor Center
Open Space Lands Information
Open Space Events
View all upcoming events on the Open Space events calendar.
Featured events:
Open Space News
Volunteer
Rules and Regulations
The Open Space Alliance
About the Open Space Division
Photos courtesy Bill Pentler.
Open Space works to acquire and protect the natural character of land designated as major public Open Space in the 1988 revised City of Albuquerque Comprehensive Plan.
These lands, which comprise more than 29,000 acres in and around Albuquerque, are managed to:
Conserve natural and archaeological resources
Provide opportunities for outdoor education
Provide a place for low impact recreation
Define the edges of the urban environment.
The Open Space Advisory Board
The Open Space Advisory Board consists of citizens that assist the Open Space Division with the implementation of the Division's Mission.
Contact Open Space Division Administrative Offices
Phone: (505) 452-5200 or 311
Email: [email protected]
Mailing Address
Open Space Division
Parks and Recreation
P.O. Box 1293
Albuquerque, NM 87103
Administrative Offices Physical Address
3615 Los Picaros SE
Albuquerque, NM 87105
Open Space Visitor Center
6500 Coors NE
Albuquerque, NM 87120
(505) 897-8831
Open Space Events
A group show of art by the LUNA Project, a collective of women artists.