ABQ + UNM CityLab
CityLab is a partnership between the City of Albuquerque and the UNM School of Achitecture and Planning, where students work on City-related projects.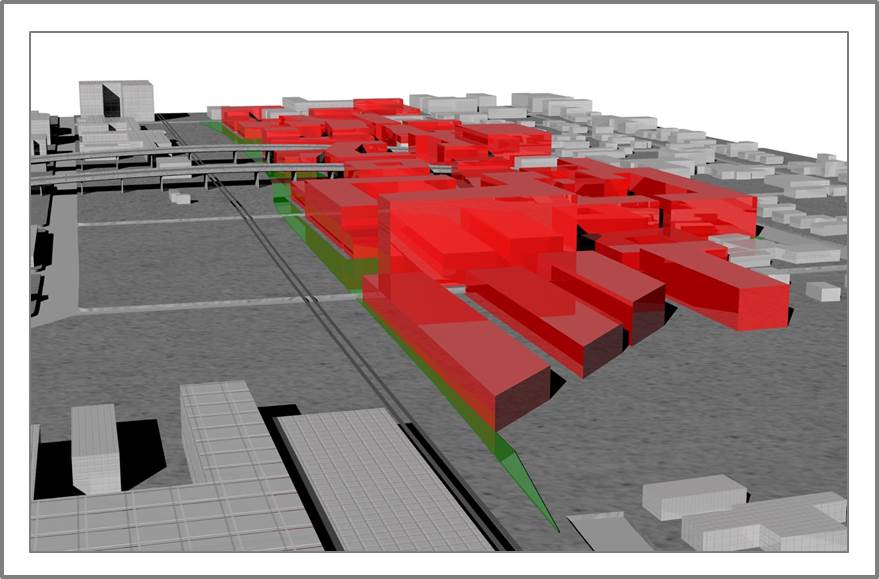 CityLab provides opportunities to help prepare students for the workforce and provides the City with fresh new ideas. The primary activities of the CityLab include generating and sharing innovative ideas in the areas of Architecture, Landscape Architecture and Planning—developed by tomorrow's environmental design leaders—that will contribute significantly to realizing the City's vision for growth over the coming decades.
CityLab began in 2012 when UNM signed an agreement with the City to help cultivate this creative new outlet. The City is providing space downtown in the historic Sears Building (505 Central) to host classes and other events for students, faculty, and community stakeholders. With this collective pool of knowledge and skills, we are able to generate and represent ideas that will excite and energize a wide range of stakeholders that contribute to the making of this city, and who are committed to the quality of life here.
CityLab's storefront presence in downtown Albuquerque serves to connect the citizens of Albuquerque to the processes of imagining and re-imaging their city, and to create a healthy public dialogue.
Topics so far:
Route 66 projects to revitalize the Mother Road in the areas of Architecture, Landscape Architecture and Planning
2030 District and Innovation District studio
Innovate ABQ and the Rail Yards redevelopment
Stories of Route 66 (supported by an Our Town grant from the NEA)
Valle del Oro/2nd Street Corridor
Innovation District, including Innovate ABQ, a Linear Park and downtown open space network
Up Next:
Development and enhancement of our Urban Mainstreet Districts, including the South Valley, Barelas and Downtown
Civic Plaza placemaking project (with Downtown Mainstreet and SMG Management)
Mayor Berry reviews student work at CityLab
Learn more
Contact the City Planning Department at [email protected] or (505) 924-3860 or UNM School of Architecture + Planning at [email protected] or (505) 277-6470.
###