Mayor and First Lady's Charity Gala
Information about the Mayor and First Lady's Charity Gala.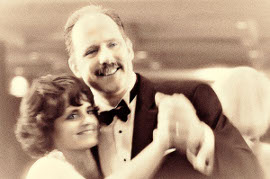 Attend the 2016 Charity Gala
To Our Community and Non-Profit Leaders:
Preparations are underway and we are looking forward to our seventh Charity Gala as Mayor and First Lady of Albuquerque. Next year we will hold our annual Charity Gala on the evening of April 30, 2016, at the Albuquerque Convention Center. The Charity Gala is a special night dedicated to raising funds for selected non-profits that are engaged in inspiring work throughout our community. We want to honor our charitable tradition in Albuquerque and celebrate those who provide countless hours of selfless service to make our community stronger.
Maria and I are excited to announce a selection process that is based on grant applications from any interested non-profit organizations within the designated focus areas. This year we are seeking applications from charities whose mission focus on Children and Youth at Risk.
Through the generosity of our corporate sponsors and hundreds of folks in Albuquerque, last year's Gala made it possible for us to donate over $239,942 back to our community. We are confident that the 2016 Gala will be another huge success and we will be able to provide much needed funding to worthwhile organizations.
We sincerely appreciate all that you, your organization, and your dedicated volunteers are doing for the City of Albuquerque. We look forward to the opportunity to work with you as we all strive to improve the circumstances and opportunities for many in our community.
Regards,
Richard J. Berry, Mayor
Maria E. Berry, First Lady of Albuquerque