35th Anniversary
The Albuquerque Public Art Program Celebrated it's 35th Birthday and the Urban Enhancement Trust Fund Celebrated it's 30th Birthday!
The official party took place on October 10th, 2013 at the historic KiMo Theatre. An exhibition of public artworks, including a timeline of the program, was displayed in the KiMo Theatre Gallery. Local guitarist, Harry Irizarry played guitar in the KiMo lobby as guests mingled.
Albuquerque's inaugural Poet Laureate (2012-2014), Hakim Bellamy, penned an amazing poem about the Public Art Collection titled "Sidewalk Society." He performed his poem alongside four members of the Tricklock Theatre Company.
Other performers included Chatter, Kahlila Hughes (presented by the Outpost Performance Space), and Sadaqah, (presented by the Asian American Association of New Mexico). Below are some photos from the event!
Arts Board members, Urban Enhancement Trust Fund (UETF) Committee members,  public artists and Public Art Urban Enhancement Program staff gathered for a group portrait on Civic Plaza (see below), and a profile that was featured in Albuquerque the Magazine.
We also compiled a list of past Public Art Board members, Public Art Staff members, and past UETF Committee members.
Two videos were made documenting the celebrations:  a video featuring the October 10, 2013 performances at the  KiMo Theatre, and an episode of Take Another Look is a studio show about 35 years of Public Art in Albuquerque.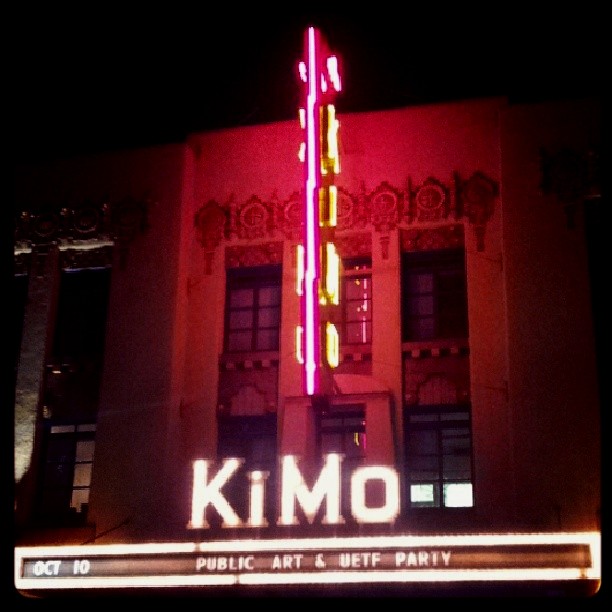 The marquee at the KiMo Theatre
The Fractal Foundation presented a fractal slideshow as guests entered the theatre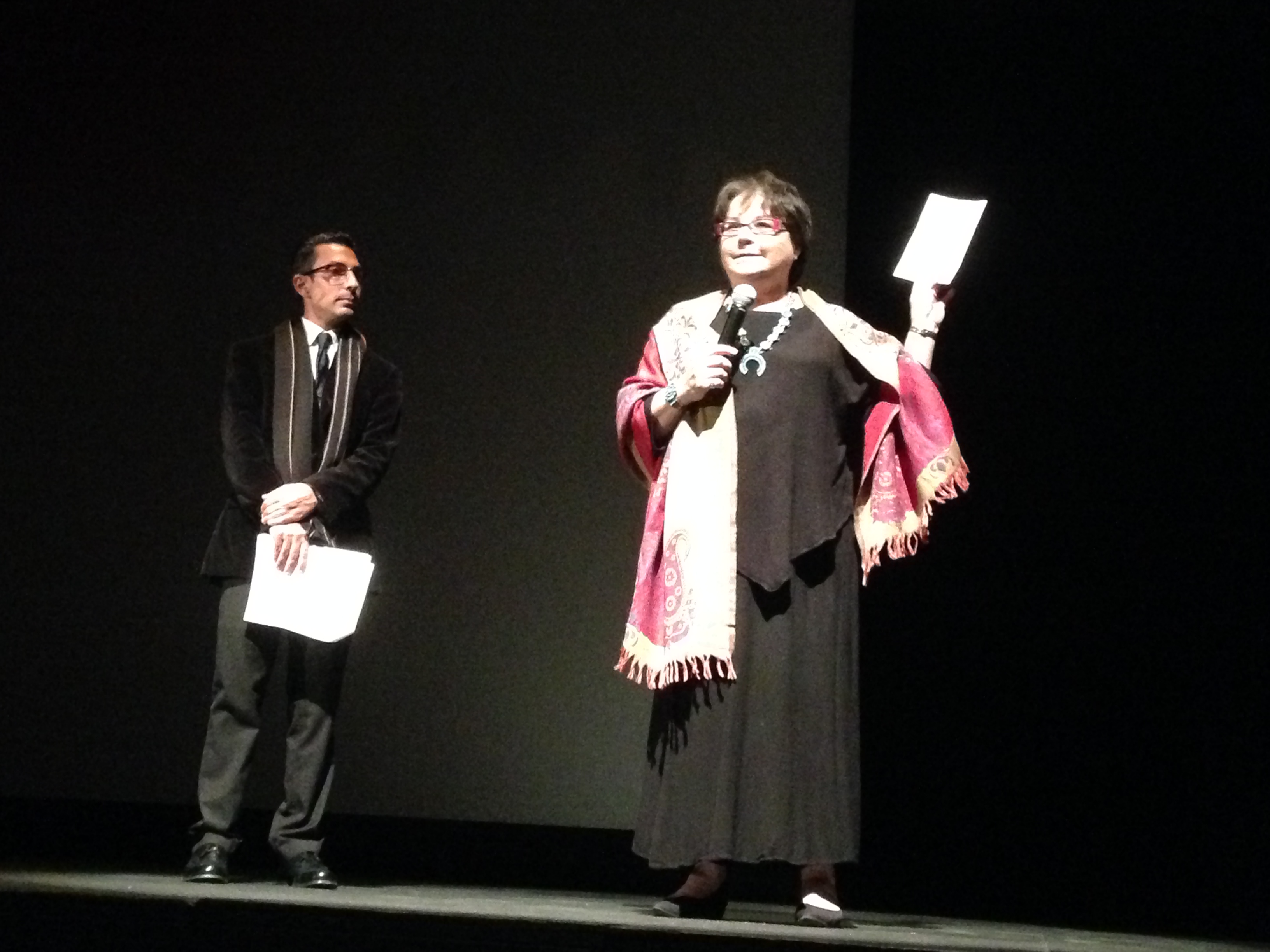 Betty Rivera, Director of Albuquerque's Cultural Services Department, and our
impeccable Master of Ceremonies, Dan Mayfield
The Chatter Ensemble, David Feldberg, Megan Holland, James Holland,
and Sigrid Karlstrom performing the first movement of Tchaikovsky's Quartet #1
Kahlila Hughes, performing "Somebody's Heartbreak" by hunter Hays
Hakim Bellamy, performing "Sidewalk Society" with members of Tricklock
Theatre: Hannah Kauffmann, Alex Knight, Elsa Menendez, and David Torres.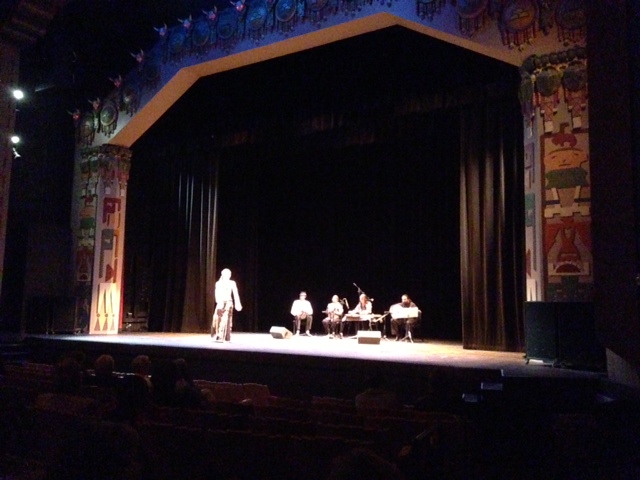 Sadaqah, performing a melody from the Silk Road
Public Art Board members, UETF Committee members, public artists and Public Art Program staff gathered for a group portrait on Civic Plaza