Lorikeet Feeding
Meet colorful lorikeets in this immersive experience! Available in the summertime.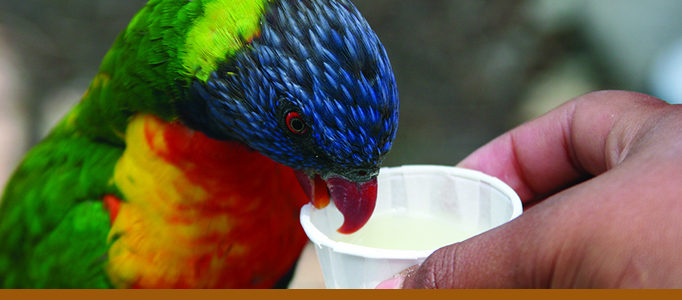 Information
Where:
Australia
When: Saturdays and Sundays through September 3, 2018.
10-11:30 a.m. and 2-3 p.m.
Cost: $2 per cup of nectar
Have an encounter with these colorful and sociable Australian parrots.
During the summer season, visitors can enter the Lorikeet exhibit and feed the birds cups of nectar.
This experience is provided by the New Mexico BioPark Society and the nectar sales benefit the ABQ BioPark.
During the winter months, the Lorikeet exhibit is closed. Visitors may still observe the lorikeets from outside the exhibit.