Crocodile Feeding
Each Friday, watch from above as keepers feed these powerful carnivores.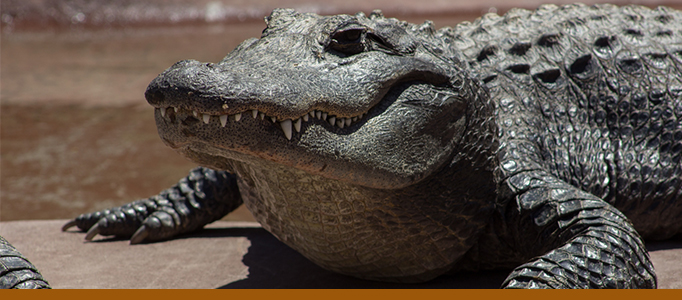 Information
Where: Crocodile Building
When: Currently there are no scheduled feedings
Cost: Included with admission
Crocodile feedings have been canceled until further notice. Check back for details on when feedings will resume.
With long snouts and powerful jaws, crocodiles are some of nature's most powerful hunters. Their slow metabolism means that one meal can last a crocodile for several days.
Each Friday, visitors can observe the weekly crocodile feeding through the second-story windows of the Crocodile Building.