Japanese Garden Tours
Tour the Sasebo Japanese Garden.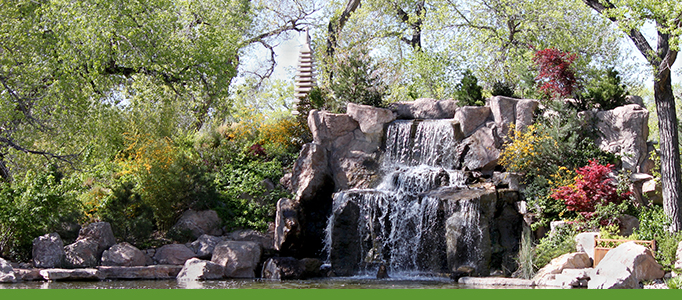 Schedule
Mondays: Noon 
Tuesdays: 10 and 11 a.m. every first and third Tuesday of the month only
Wednesdays: Noon 
Thursdays: 12:00 p.m. and 1:30 p.m.
Fridays: 11 a.m. every fourth Friday of the month only
Sundays: 1:30 and 2:30 p.m.; 11 a.m. every second Sunday of the month only
Hour-long tours of the Japanese Garden are given March through November 
These tours are dependent on weather and volunteer schedules.
Enter the world of the Sasebo Japanese Garden on this guided tour. Learn how traditional Japanese plants, along with native New Mexican plants are used to create a Japanese aesthetic in the southwest.
Discover the various styles of Japanese gardening and the stories behind the stone lanterns and bridges.
Details
Tour groups are limited to 20 people and are included with general admission to the garden.
Tours meet at the entrance to the Japanese Garden exhibit.