Arthropod Encounters
Get up close and personal with live insects and arachnids in the BUGarium's Education Corner.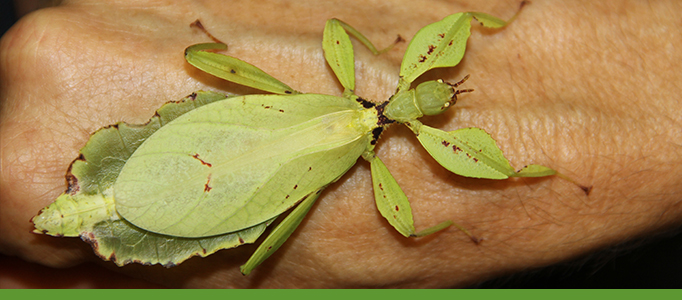 Arthropod Encounters
When: 11 a.m.-1 p.m. on Mondays, Wednesdays, Thursdays and Saturdays
Where: Education Corner of the Botanic Garden BUGarium exhibit
Cost: Included with general Botanic Garden admission.
Special hands-on opportunities await you!  The BioPark's trained and certified education volunteers will bring special insect and arachnid ambassadors out of their enclosures for up-close and personal experiences. Learn about adaptations, eating habits, venom versus poison and more. Volunteers are set up in the BUGarium's Education Corner at the Botanic Garden from 11 a.m.-1 p.m. every Monday, Wednesday, Thursday and Saturday. All sessions are dependent on volunteer and animal availability. 
Learn more about volunteering in the BUGarium as a Botanic Garden docent.