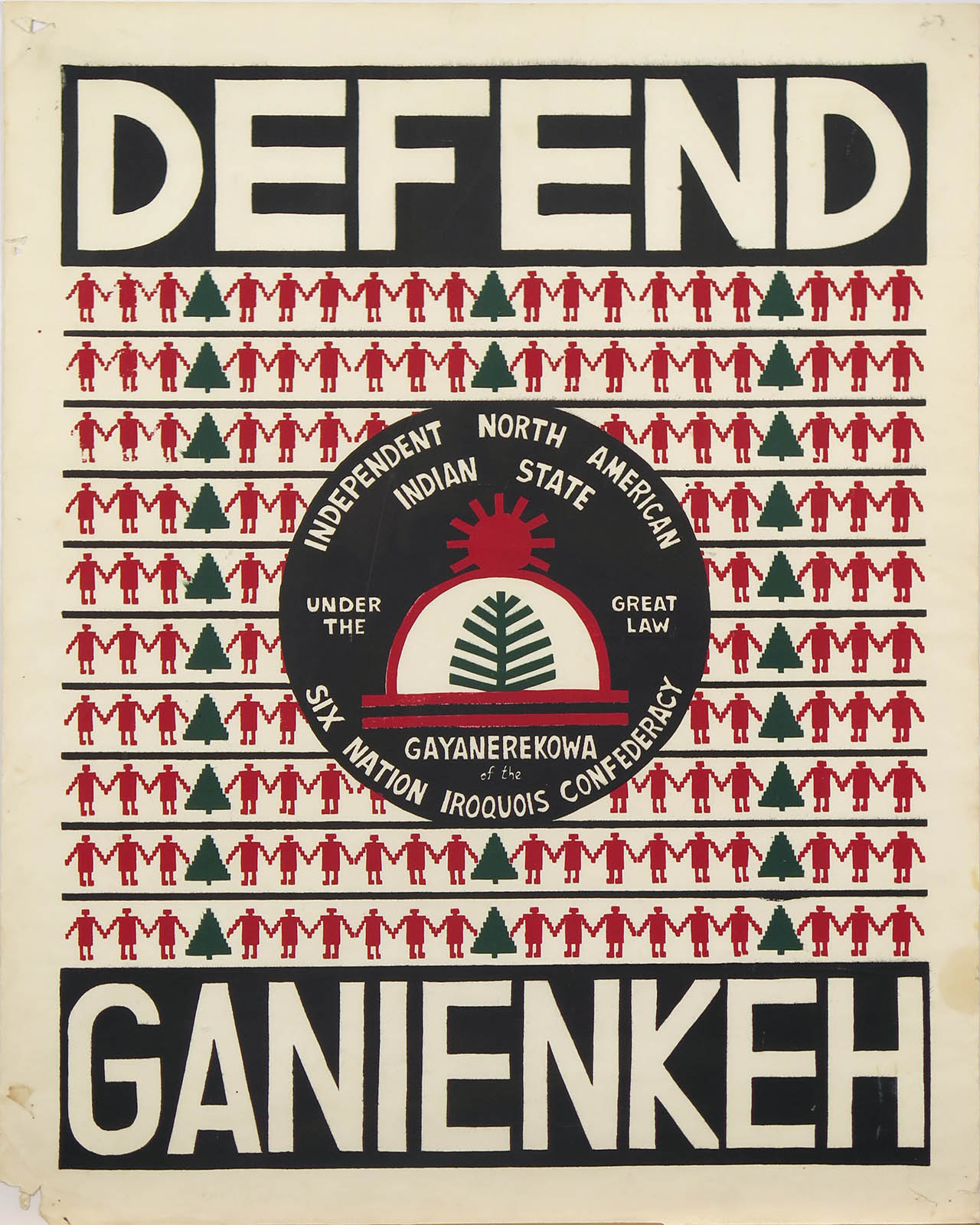 Unidentified Artist
Defend Ganienkeh
1974-1977
lithograph on paper
25 x 20 in.
Albuquerque Museum, gift of Diane Palley
PC2020.34.246

In 1974, members of the Kanien'kehá꞉ka, or Mohawk, tribe reclaimed an area of its traditional homeland near Moss Lake, New York. They argued that a 1797 treaty between the tribe and New York State was illegal, and therefore they had a right to repossess their aboriginal land. They called the sovereign territory Ganienkeh, also spelled Kanièn:ke. After a three-year armed occupation of the land and lengthy negotiations with the state, the group agreed to resettle farther north at Miner Lake.
The Kanien'kehá꞉ka people at Ganienkeh still refuse to be recognized as a federal tribe by the United States or Canada, as a way to assert their sovereignty. They argue that accepting tribal status from the state would eliminate Kanien'kehá꞉ka rights and claim to the land. As such, the community at Ganienkeh pays no federal or state taxes and receives no federal or state aid.