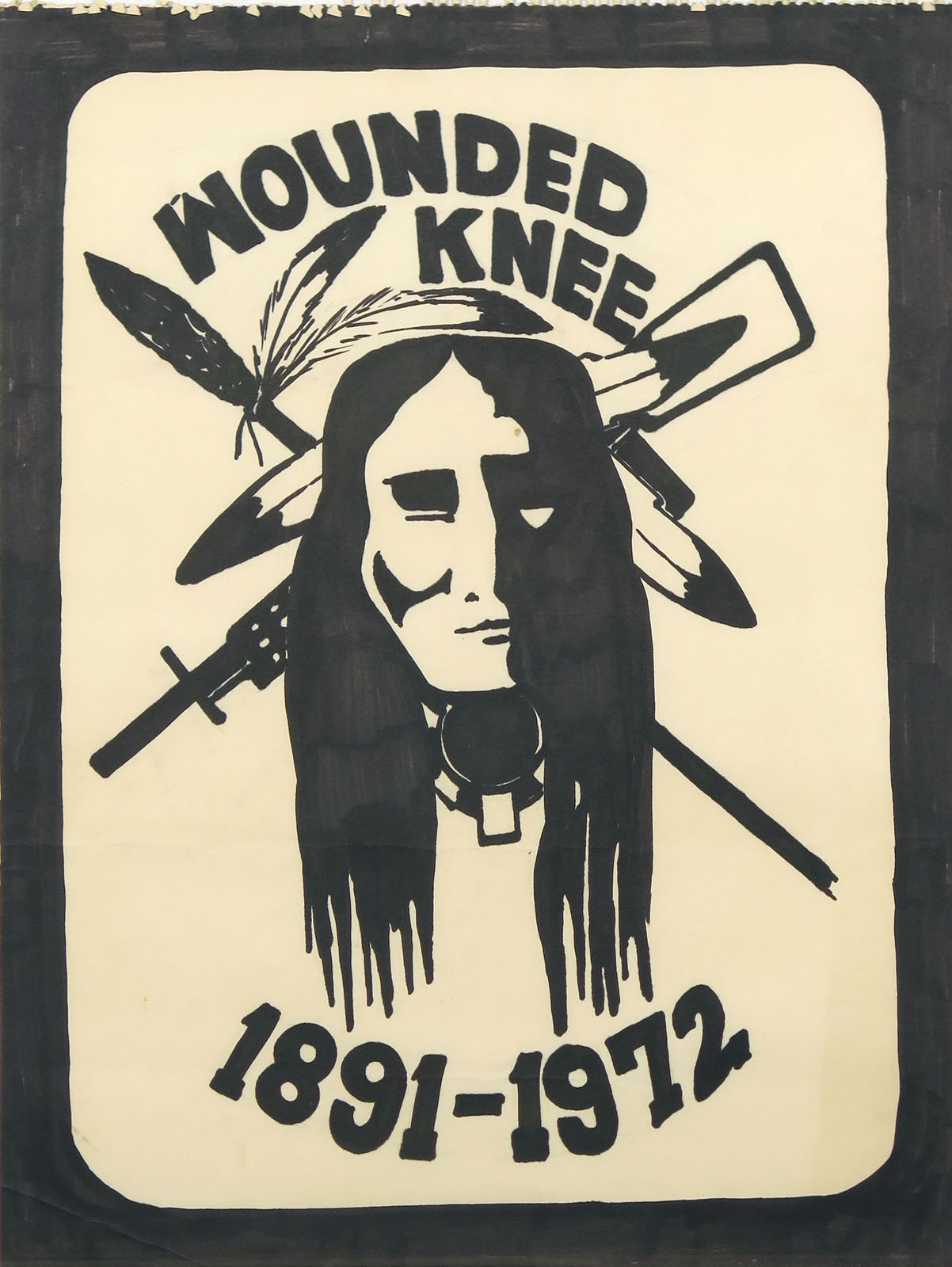 Unidentified Artist
Wounded Knee, 1891-1972
after 1973
permanent marker on paper
23 ¾ x 18 in.
Albuquerque Museum, gift of Diane Palley
PC2020.34.248

The dates on this poster might be misleading; the Wounded Knee Massacre of 1890 resulted in the United States Cavalrymen killing nearly 300 unarmed Sioux men, women, and children. The siege of Wounded Knee, which lasted 71 days and resulted in the death of two Native Americans, began and ended in 1973. This piece encourages us to think about how these two incidents at Wounded Knee—in 1890 and 1973—bookend a longer period of colonial occupation there by the US government.