About the Councilor
About District 6 Councilor Rey Garduño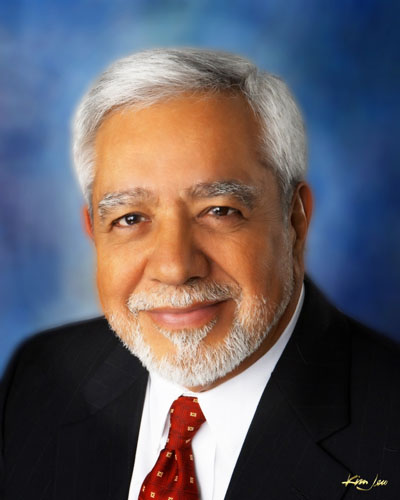 Email Councilor Rey Garduño: [email protected]
Committee Appointments for 2015
Land Use, Planning & Zoning Committee
Albuquerque/Bernalillo County Water Utility Authority
Mid-Region Council of Governments / Metropolitan Transportation Board, Executive Board
Regional Transit District
Internal Operations, Chair
Community Schools
Committee on Guidelines for Negotiations
Biography
Born and raised in New Mexico, Rey has lived in District 6 for over 30 years. In that time, he has pursued an interest in film and photography, worked actively in both the education and health services, and served on the board of directors for numerous community organizations.
Rey received a Baccalaureate in Cinematography and Photo-Journalism from Brooks Institute in Santa Barbara, California. Since 1986, Rey has owned Rey Garduño Photography. He frequently contributes travel and human interest articles and photos to local and national publications.
Rey has also worked extensively in education. From 1974-1986 he worked as a Public Information Officer for Albuquerque Public Schools, where he wrote news releases and photographic illustrations for both internal and external publications. He's also been active as a parent in his son's schools and on the Albuquerque T-VI Foundation Board.
In the health services field, Rey has worked as both a Public Affairs Representative at Tingley Hospital and a Marketing Director for UNM Hospitals. He worked on Health Fairs and cooperative marketing outreach efforts to bring services to untapped constituencies in New Mexico. The Health Fairs in January of 2001–2005 typically drew around 25,000 people.
Rey's community engagement includes acting on the boards for Southwest Community Resources, Common Cause New Mexico, SouthWest Organizing Project, Spina Bifida Association of NM, KIWANIS Club of Albuquerque, and Hispano Chamber of Commerce Board, Education and Outreach.
As a Councilor, Rey brings his perspective as a photographer, his 30-year stake in District 6, and his emphasis on community engagement to Council Office. His perspective and values emphasize government transparency, education, environmental sustainability, and small business concerns. His current term ends November 2011.
Proven Service to Albuquerque
Board Vice President, Common Cause New Mexico
Albuquerque T-VI Foundation Board (now known as CNM)
Spina Bifida Association of NM Board
KIWANIS Club of Albuquerque Board
Hispano Chamber of Commerce Board
SouthWest Organizing Project Board
Planned Parenthood of NM Board
All Faiths Receiving Home Board
Small Business Owner - Stromberg's Clothiers & Rey Garduño Photography
Please Contact Us:
Councilor Rey Garduño: [email protected]
Policy Analyst Julian Moya: [email protected] (505) 768-3152