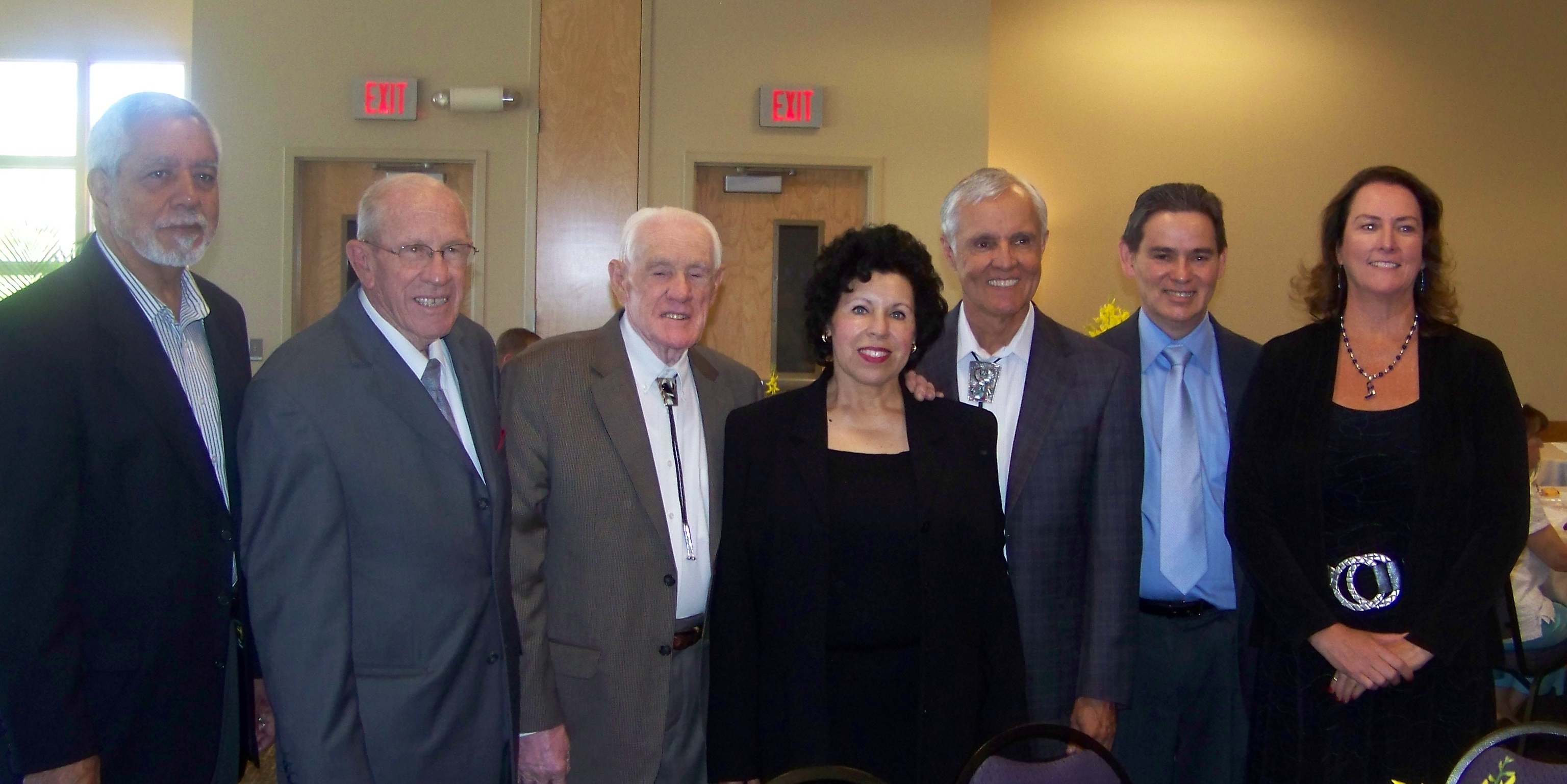 In January 2006, City Councilor Ken Sanchez introduced Resolution 06-19 to honor the many contributions by Billy Moya Sr. and Eddie Moya to the sport of Golf in Albuquerque. On May 26, 2010, the spirit and intent of this Resolution was further realized with the dedication of the Banquet Room at the Los Altos Golf Course to Billy and Eddie Moya, two brothers with a combined total of 62 years in the Professional Golf Association, who have been named "Ambassadors of Golf". City Council President, Ken Sanchez, was joined by Councilor Rey Garduño, Senator Sander Rue, and Albuquerque Parks Director, Barbara Baca, in presenting the plaque for the dedication.

Billy Moya Sr. started the first junior golf program in 1961 at the Los Altos Golf Course, with his brother Eddie joining him shortly thereafter. Between the two brothers, they have taught over a thousand children how to play the game of golf, and have dedicated countless hours to the youth in our community. Several friends and students of the Moya's joined them to celebrate this special occasion. Golf Pros Tony Hildalgo and Todd Koenstring were students of the Moya's and now have the opportunity to work with them teaching other young people.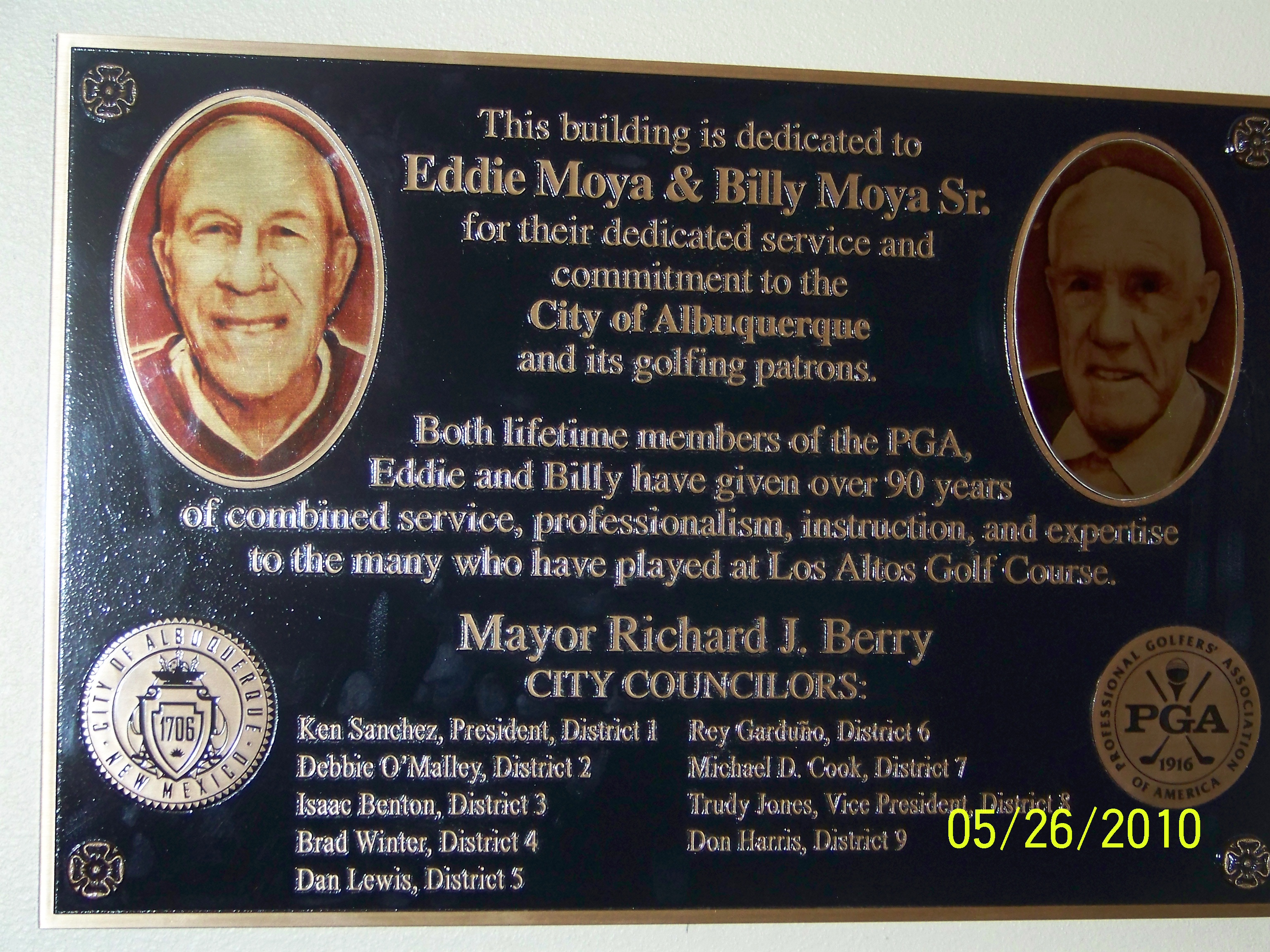 Billy Moya Sr. was the first to be awarded the City of Albuquerque Golf Pro Concession. He and Eddie continued to run the concession together for 20 years. Following in their footsteps, Billie Moya Jr. and Eddie's son, Chris Moya, now also work in the golf world with their dads.

Billy Moya Sr. was the Head Golf Professional at Los Altos Golf Course from 1960 until 1988. He has had a stellar golfing career, including being the first New Mexico Open Champion.

Eddie Moya has worked at the Los Altos Golf Course since 1968 and has served as the Head Golf Professional since 1988. He also received the 2004 Sun Country PGA Lifetime Achievement Award.