Chief Administrative Officer
Robert J. Perry serves as the City of Albuquerque's Chief Administrative Officer.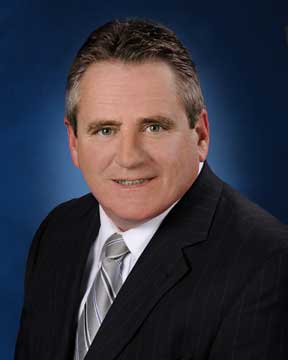 Rob Perry was appointed Chief Administrative Officer by Mayor Richard J. Berry in February 2011. Previously, Rob had served as Albuquerque's City Attorney. As CAO, Perry is the City's top senior executive manager, overseeing all 19 departments of the 31st largest municipal government in the County and nearly a Billion dollar overall budget. Perry lauds the efforts of the roughly 5800 employees of the City, and promotes the history, culture, uniqueness, and potential of Albuquerque whenever possible.

Originally from Boston, Perry moved to New Mexico nearly 40 years ago and earned a his Bachelor's Degree from the University of New Mexico at Albuquerque, his Juris Doctor Degree from Whittier College School of Law, and an LL.M, advanced Law Degree specializing in litigation with academic distinction from Emory University. Perry has practiced law for over 25 years.

Perry started his legal and management career as a trial attorney with the State Attorney's Office trying major felony cases including death penalty cases. He then worked for United States Senator Tom Udall as an Assistant Attorney General prosecuting government fraud and white collar crime. Rob worked in Governor Gary Johnson's Administration as Deputy Director of the New Mexico Department of Public Safety and State Police, and as Secretary of Corrections. Perry successfully tackled initiatives to end the 20 year Duran Consent Prison Decree, reduced prison violence and expanded capacity of the prison system while reducing per-inmate cost and increasing rehabilitative programs.

Perry had a successful private law practice for seven years prior to returning to government in 2010. He operated a busy litigation and trial practice in Albuquerque in the areas of government employment law, civil rights, general liability and criminal law.

Perry met his bride of over 25 years at UNM and they have two teenage children together. Perry and his family can be found on the ice rink playing hockey in the winter, spending time at the lake in the summer, or usually around town in the City he loves, Albuquerque.