Chief Administrative Officer
Robert J. Perry serves as the City of Albuquerque's Chief Administrative Officer.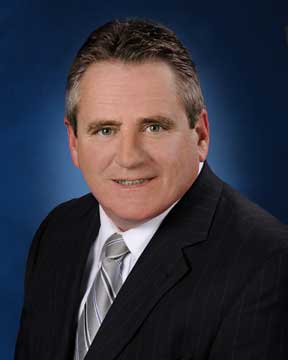 Rob Perry was appointed Chief Administrative Officer by Mayor Richard J. Berry in February 2011. Previously, Rob had served as City Attorney managing the City's legal department since early in the Berry Administration.
Among Perry's accomplishments was a restructuring of the city's litigation division that led to a number of significant case victories on issues of public importance. Perry had a successful law practice for seven years prior to returning to government. He operated a busy litigation and trial practice in Albuquerque in the areas of government employment law, civil rights, general liability and criminal law.
Perry started his legal and management career as a trial attorney with the State Attorneys Office in Clearwater Florida, trying major felony cases including the death penalty conviction of notorious serial killer Oscar Ray Bolin. He worked for United States Senator Tom Udall while an Assistant Attorney General prosecuting government fraud and white collar crime. Rob worked in the Governor Gary Johnson Administration as Deputy Director of the New Mexico Department of Public Safety and State Police and as Secretary of Corrections. Perry led initiatives to successfully end the 20 year Duran Consent Prison Decree, reduce prison violence and expand capacity of the prison system while reducing per-inmate cost and rehabilitative program.
Perry holds an LL.M, advanced law degree specializing in litigation from Emory University, Juris Doctor degree from Whittier College School of Law, and holds his bachelors degree from the University of New Mexico at Albuquerque. Perry has practiced law in New Mexico for over 20 years.
Originally from Boston, Perry has lived in New Mexico for the past 33 years. Perry met his bride at UNM and they have two teenage children together. Perry and his family can be found on the ice rink playing hockey in the winter or spending time at the lake in the summer.