Love Local Artisan Market
Give the gift of local to your loved one. Shop online and pickup your order curbside style.
Online Shopping Until Tuesday, February 2, 2021 | ABQSpecialEvents.com
Support local with love!
Start the year off right by showing your loved ones how much you appreciate them with a handmade gift from an Albuquerque artisan.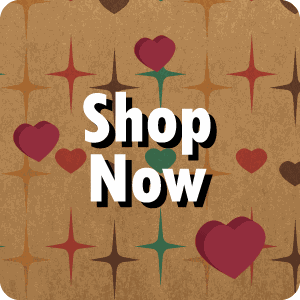 Shop on our online store full of local products like jewelry, home goods, clothing, sweets and more for the special people in your life. Shopping ends on Tuesday, February 2, 2021. Shoppers can pick-up their items before Valentine's Day, either Friday, February 5 or Saturday, February 6, 2021 from 11 a.m. to 2 p.m. at Civic Plaza.  
Shop Local
Dozens of local artisans have created handmade products with love in mind. Show them some love and support local. 
Participating Albuquerque artisans include: Anka Jewelry Designs, Bate Bate Chocolate, Bean Street Studio, Bev's Biscochiots, Bloomers, Bluefly Farms, Bumble Bee Printing, Candace's Craft Corner, Clay Space, Copper Topp Gallery, Cross Paws Pottery, D H Henderson Art, D. Willison, Dawson Designs, Dee Devine Boutique, DurDe Jerky, Flora & Foliage, Galaxia Berillus Jewelry, Half Full Designs, Handmade by Traci, Imagination Fabrication of New Mexico, Inaccord Designs, JMohr, Judith Shaw Productions, K and C Naturals, Kent Wood Art, Kimber Ross Studios, Laughing Spirits, Melt: Glass Art Studio, Metal the Brand, Metal-Unicorn, M-G Designs, Moonlight Makes, New Mexico Sabor, NM Metal Art, NM Prickly Pear Jelly, Pan's Quilts and More, Pawsitively Appetizing, Princess Llama Fineries, Rustic Muse of NM, S and K Kreations, Saenz Stained Glass, Sew Minimal, Snugglecubs Cookies, Spirit of the Desert, Sunshine Alchemists and Soap Co., Super Rad Designs, TFT Wood, The Imperfect Heart, Threads Take Flight, Tia Coco, Wethington Holistic Arts, and Whimsy Trail Studio. 
Contactless Shopping 
For safety and convenience, shoppers will purchase their items through the online store on or prior to Tuesday, February 2, 2021. 
The Love Local Artisan Market follows State Public Health Orders making it a safe and convenient way to shop. For a contactless shopping experience, customers will purchase items through the online store and will pick-up products on either Friday, February 5 or Saturday, February 6, 2021. In-person shopping is not available as artisans will not be present on pick-up days. All transactions are to be contactless, cash will not be accepted as sales will not happen in person. 
Attention Artisans
If you are a local artisan with handmade products and would like to be notified about future artisan opportunities, email [email protected] with your business information. 
---
Connect
Follow us on social media.