Learn how volunteering can brighten our community while fulfilling us personally.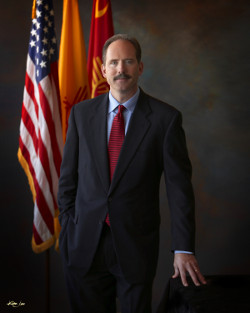 Mayor Richard J. Berry firmly believes that volunteering is a necessary part of our lives.
It is not only a nice thing to do, but it is critical to the health and compassion of a community. The cost of addressing our community's social concerns without volunteers would be immeasurable.
Please give serious consideration on how you can help to make a difference in our community.
Volunteering Details
Groups that benefit from volunteering include nonprofit agencies and civic organizations.
Help is provided for the arts, education, healthcare, homeless, children and families, seniors, the environment, and animals.
Move also provides volunteers in programs operated by the City of Albuquerque, such as parks, libraries, museums, senior centers and animal care centers.
Document Actions