UETF Artist Resiliency Residency Partners
Information about the UETF Artist Resiliency Residency Partners.
Due to UETF legal requirements, funds must flow through a local Albuquerque nonprofit arts or cultural organization. The  five organizations listed have been selected as the resiliency residency sponsors based on an open competition and their commitment to collaborating and supporting independent artists. Each of these organizations will also be providing a follow up report on their role in this program
You can learn more about them and read their statements below.
---
Meet our Resiliency Residency Partners
Dellsly's Founder is an African American veteran, its Director an Afro-Indigenous immigrant woman. Furthermore, Dellsly's mission to work with historically underserved communities is reflected in its partnerships with Caminos Culturales and with AfroMundo whose leadership consists of Black, Latinx, Asian, Immigrant, Youth and LGBTQIA artists. Collectively, we have a network for working with racially and culturally diverse artists as evidenced by our history of organizing mentorships, Fandangos, Black History and Hispanic Heritage Month, International Woman's Day, Native American Powwows, Filipino Santa Cruzan Celebrations.

In fact, to address inequities and strengthen communal bonds, we are interested not only in recruiting and supporting artists from marginalized communities. We are as invested in those whose art and traditions—for racial, cultural or social reasons—remain underrepresented within their own communities. We therefore want to ensure the inclusion of prominent artists as well as of practitioners of culturally significant yet overlooked arts; of tradition bearers (who for the sake of communal wellbeing) and of civically engaged youth artists (who as agents of social change) volunteer their art without financial gain; and of trained and of self-taught artists in need of the time and financial resources to hone their craft, collaborate, explore untold narratives.

Some artists require solitude to create. Others rely on dialogues and social interactions for inspiration and productivity. Being intimately acquainted with the functions of residencies and the needs of artists, Dellsly is committed to helping each thrive by minimally engaging with some and by affording others Covid-safe opportunities to rehearse, collaborate, interact.

Because arts are essential to the local economy and to communal health, at the end of the Residency, Dellsly and its network of collaborating venues will organize a multidisciplinary series of presentations/performances at locales throughout the City to afford artists the opportunity to showcase their work and reach diverse audiences.
---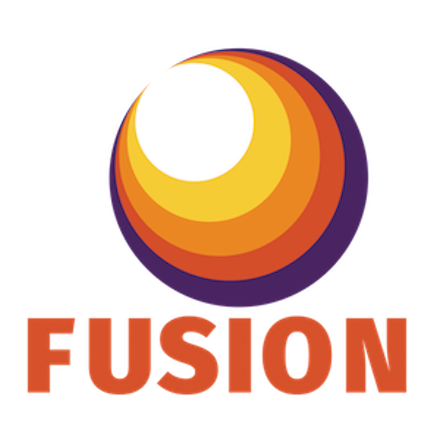 FUSION was created as a majority women-founded organization (67%) in 2001, and that ratio still holds in the highest staff positions. Since inception, FUSION's bylaws have stated: "FUSION is to provide equality and diversity to all persons, irrespective of their gender, race, ethnic origin, disability, age, nationality, national origin, sexuality, religion or belief, marital status and social class", applying to all artists, staff and patrons. The organization's widest reach to these underserved communities has been through programming. FUSION's Pay What You Wish program is wildly successful, and with underwriting, enables performances to be held in many venues throughout the city and beyond, reaching low-income populations within their communities. Collaboration with the UETF over six granting cycles has enabled FUSION to perform free children's theatre in parks, summer camps, schools, libraries and community centers city-wide, reaching immigrant and non-English speaking audiences. FUSION's current fiscal sponsorship of six organizations includes two bilingual performance and education (dance and music) projects, as well as two additional Latinx operated programs. For the disabled, all FUSION performances take place in fully ADA-compliant facilities, and performances are scheduled on different days of the week/times of day to provide adequate access via public transport. Excitedly, thanks to the current UETF funding cycle, FUSION is currently planning the "Off the Margins" play festival, a project that will feature work written, directed, performed and staffed by traditionally marginalized BIPOC communities. Hopes are for this event to be held annually, as well as a recruiting tool for increasing the diversity of FUSION's full-time staff and board membership. This ARP opportunity should serve as an extension of these efforts.  Located in the Downtown Albuquerque Arts and Cultural District and adjacent to the pending Rail Trail, FUSION will collaborate, (if desired), with the selected ARP artists in any appropriate fashion, including the usage of the organization's multi-performance space campus. 
---

Housed at the Keshet Center for the Arts in Albuquerque, New Mexico, the heart of the organization is Keshet Dance Company, a core group of professional dance artists, who creatively feed and are fed by three intersecting program areas: Education and Engagement; the Keshet Ideas and Innovation Community; and Keshet's Arts & Justice Initiatives. Rooted in dance, mentorship, and a welcoming space for the arts, Keshet activates community and fosters unlimited possibilities through education, engagement, innovation, and the pursuit of justice.
Keshet's work is focused on serving historically underserved communities. Specifically, Keshet focuses on providing programming for and in partnership with communities impacted by the juvenile justice system, individuals with disabilities, individuals/families who are currently economically disadvantaged, and certainly a specific focus on movement artists. These communities, particularly those within the juvenile justice system and those facing economic challenges, are historically disproportionately represented by BIPOC individuals. An intentional element of Keshet's work is to create a pipeline of participation so that those who begin their work with Keshet as a student or participating artist in one of our many programs, can then shift into a position of employment with the organization. Ideally then alleviating their representation in the service category of "low-income." As such, Keshet's staff and leaders represent a diverse team with lived experiences connecting the communities which we serve.
Keshet's vision is to celebrate the art of dance and be a welcoming home for the intersection of the arts, artists, and audience; actuating a flourishing environment for empowered individuals, nurtured communities, and sustained equity.
---

National Institute of Flamenco - www.nifnm.org
The mission of the National Institute of Flamenco is to preserve and promote flamenco's artistry, history, and culture by presenting the finest flamenco in the world and by educating the American family in this art form while emphasizing  the positive influence of art on family and community. 
The Institute, incorporated as 501(c)3 nonprofit in 1982, grew out of art practiced by the Garcia/Encinias family in the first half of the 20th century in Albuquerque, New Mexico. Clarita Garcia, a native New Mexican, danced flamenco and other Spanish diasporic dance forms with her brother, Antonio Garcia as a young girl and later founded a school in Albuquerque in the 1950 where she taught her children and community. Clarita and her school performed throughout the region. Her daughter, Eva Encinias, became a flamenco teacher and performer, founding the University of New Mexico's Flamenco Concentration in the Department of Theater and Dance and the Institute.
The National Institute of Flamenco works with historically underserved communities in Albuquerque and beyond by lifting up a music and dance form that was developed by and represents people of color. Flamenco empowers underserved, marginalized people. The Institute employs the leadership and skills of underserved and marginalized people, some of whom are youth who have participated in the Institute's programs. Founding Director Eva Encinias, Executive Director Marisol Encinias, and Artistic Director Joaquín Encinias are native New Mexicans and people of color. The Encinias family carries on the tradition of serving the community with quality arts education and equitable access to artistic excellence. The majority of the youth enrolled in Institute programs are underserved people of color who belong to families who have struggled with systemic racism and its effects for generations. The Institute's professional company, Yjastros, is comprised primarily of people of color. The Institute solicits feedback from all stakeholders through formal and informal evaluation and uses this data to process, reflect, and integrate into programming, ensuring alignment with community needs.
---


Puha Hubiya is named in Numu tekwapu (Comanche language) and translates to "medicine song." Founded in order to remedy the under-representation and isolation of Indigenous authors in the literary landscape, Puha Hubiya has been committed to increasing literary programs in rural Indigenous areas, mentor fledgling writers, amplify Indigenous concerns, and cultivate the artistic and professional growth of Indigenous authors since our conception. As an example, our first year as a nonprofit we created several youth focused summer workshops in rural Oklahoma we call RAYs (Rural Activities for Youth). These workshops focused on art, creative writing, tribal language, and theatrical skill sets and employed Indigenous writers, artists, and educators. We also started working on a Pueblo Poetry Series, where Indigenous writers from various tribes would visit local NM pueblos for writing workshops and a reading series. Our hope is to ramp both of those programs up once meeting in person and traveling to the pueblos is safer for our youth and elders. Since that first year, we have expanded our clients to include any Indigenous creatives (recreational, academic, and professional) and our focus. Our concentration now includes the areas of Advocacy, Communities in Crisis, Tribal Language Usage, Education, and Mentorship. Look to our website for additional information on these topics. Our organization is committed to inclusive leadership, programming, and funding because we are all from historically under-served communities. Our volunteer staff members are Indigenous women from rural areas. Our board consists of 3 women members, two of which are Indigenous, all of which have lived within rural areas. Two members of our five person leadership team are queer and two are disabled. Come and join our song.
---