Additional Community Service
View additional community services performed by the Crossing Guard division.
Crossing Guards collected children's clothing for Locker #505 in the Spring of '23.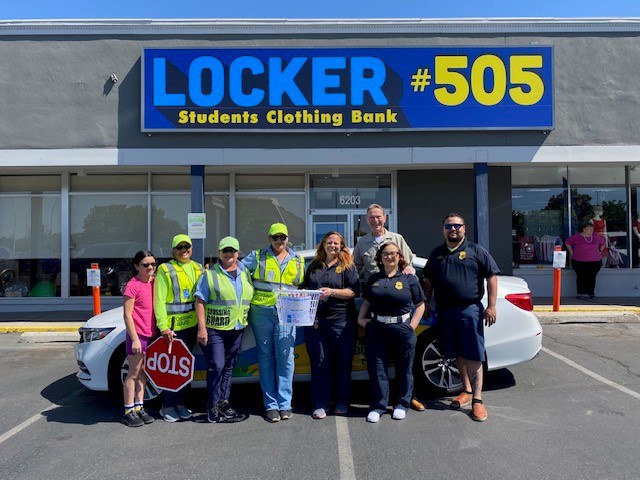 They also conducted a food drive in the Fall of '22, and supplied the donations to Roadrunner Food Bank; the guards were able to donate 2,550 pounds.