Learn Hands Only CPR in Two Minutes at Balloon Fiesta
Come by the Albuquerque Fire Department booth and learn FREE CPR Training and practice with Firefighters and Paramedics. The training is free and may help you save someone you love.
The AFD booth will be located on the south west end of vendor row just south of the State of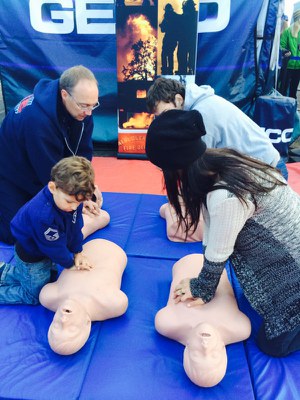 New Mexico exhibit, and it will be staffed during all mass ascensions and evening  Glowdeo's .
Fire Chief Downey encourages all citizens to come by and take advantage of this life saving
training.
Schedule for the remainder of the week:
Thursday & Friday 6:00am-10:00am & 4:00pm- 8:00pm
Saturday 6:00am-8:00pm
Sunday 6:00am-10:00am